Prof. Dr. Mareike Schmidt, LL.M. (Tsinghua, China)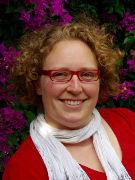 Assistant Professor for Private Law and Legal Education
Address
Universität Hamburg
Faculty of Law
Rothenbaumchaussee 33
20148 Hamburg
Office
Rechtshaus
Room: A225
Office hours
Please contact me for an appointment via e-mail (Mareike.Schmidt@jura.uni-hamburg.de).
Contact
Fax: +49 40 42838-6262
---
Secretary's office
Ressourcenmanagement und Sekretariat von Prof. Dr. Mareike Schmidt
Rothenbaumchaussee 33
20148 Hamburg
Room: A110
Centre for Legal Education (ZerF) website
Centre for Law in the Digital Transformation (ZeRdiT) website
CV
2001–2007 Studies of Law at Julius Maximilian University of Würzburg and the Humboldt University of Berlin (First State Examination)
2008 LL.M. Chinese Law, Tsinghua University Beijing
2008–2012 Research associate (wissenschaftliche Assistentin) at the Chair of Prof. Dr. I. Schwenzer, University of Basel
2012 Dr. iur. (University of Basel)
2014 Professor Walther Hug Prize for dissertation "Produktrückruf und Regress" (Product Recall and Redress)
2012–2015 Postdoctoral research associate in the Universitätskolleg and at the Center for Legal Education, Universität Hamburg
2013–2016, Trainee lawyer in Hamburg, Pretoria, Tiflis (Second State Examination)
Publications and lectures
Fields of research and projects
products liability law
international sales law
law of international arbitration
pluralistic societies in private law
comparative private law
teaching methodologies in law
Teaching
Non-Contractual Statutory Obligations (torts, unjust enrichment)
Contract Law II
International Sales and Contract Law (in English)
Introduction to Comparative Law
Hamburger Examenskurs (HEX)
Seminar Studying and Experiencing US Law in Chicago, Summer Semester 2016
Seminar Vielfalt im Privatrecht (Diversity in Private Law), Winter Semester 2017/18
Seminar on Products Liability Law, Summer Semester 2018
Academic head of introductory course on legal writing
Faculty of Law member of the expert advisory panel of the Universität Hamburg writing center
Seminar on Fundamental Rights in Private Law, Winter Semester 2019/2020
Distinctions, scholarships
Hamburg Teaching Prize 2018
Hamburg Teaching Prize 2017
Professor Walther Hug Prize for the dissertation "Produktrückruf und Regress" (Product Recall and Redress) (2014)
Crédit Suisse Award for Best Teaching (2011)
Best Thesis Award for master's thesis "Compensation Standard for Urban Demolition and Resettlement," Tsinghua University, Beijing (2008)
Full scholarship for LL.M. studies, DAAD (2007/2008)
First Place, Werner Melis Award for the Best Respondent Memorandum for Claimant, 12th Willem C. Vis International Commercial Arbitration Moot (2005)
Memberships
Gesellschaft Junge Zivilrechtswissenschaft e.V.
---