Doctoral students
Rustam Atadjanov
Rustam Atadjanov (born in Nukus, Uzbekistan) received his undergraduate degree in law from the Karakalpak State University back in 2003. Having acquired a practical legal experience as an Assistant Lawyer in the Bar Association of the Republic of Karakalpakstan and Senior Legal Consultant in the Juridical Help and Advice Center, he subsequently graduated from the University of Connecticut School of Law with an LLM degree in International Human Rights Law in 2006. Prior to joining the Albrecht Mendelssohn Bartholdy Graduate School of Law (AMBGSL) doctoral programme in August 2014, he worked as a Programme Responsible for national implementation of international humanitarian law and further on as Legal Adviser in the Regional Delegation of the International Committee of the Red Cross in Central Asia for several years. In that capacity he provided legal advice to state authorities and lectured/presented to various academic circles on issues related to humanitarian law, international criminal law, international public law, in part - international human rights law as well as different national legal systems. Rustam's background combines both academic and practical experience, with the main focus on international legal topics. His research interests include foremost the substantive and procedural issues pertaining to international criminal law and humanitarian law. Besides, he speaks several languages (Uzbek, Kazakh, Russian, Ukrainian, English, French and basic German) and publishes in a number of academic journals on a wide range of topics in the sphere of international law.
PhD thesis: "Humanity" As A Constituent Element of Customary International Law Applicable to Crimes Against Humanity
As a scholarship holder under the AMBGSL programme, Rustam's research is dealing with the concept of "humanity" as it pertains to crimes against humanity. His thesis' analysis considers this particular concept in its different aspects starting from its historical development and role in international law, to contemporary state in customary international criminal law, to its place in various doctrinal theories of crimes against humanity and to the ways in which it has been so far integrated at the domestic state level. That analysis plays a key role in reviewing the exact nature of "humanity" as acquiring its own standing of a fully valid legal interest, or otherwise, within the meaning of the Rechtsgutschutz theory (protection of legal good).
Kilian Ertl
Kilian Ertl was born 1989 in Henstedt-Ulzburg. After his Abitur 2009 he studied law at the University of Hamburg with a focus on social law. He graduated with the first Staatsexamen in 2015 and is currently working as a research assistant at the University of Hamburg (Faculty of Law – Prof. Dr. Felix, Professorship for social law). In October 2015 he joined the Albrecht Mendelssohn Bartholdy Graduate School of Law.
His doctoral thesis focuses on the evaluation of medical treatments in the different parts of the German legal system. In particular the law of public and private health insurance couverage, the law of taxation and liability law will be analysed with regard to the evaluation of medical treatments.
Thiago A. Fauvrelle
Research Interests:
Monetary & fiscal policy framework; Business cycles; Institutional economics; Contract law & economics; International law & finance;
Thesis Title:
Law & Economics analysis of the international sovereign bond market
Academic Background:
2014-2015: LL.M. European Master in Law and Economics (Erasmus University of Rotterdam & University of Hamburg);
Master in Business, Law and Economics (Aix-Marseille University);
2009-2013: Bachelor of Economics with first class honors (Federal University of Paraíba);
2009-2014: Bachelor of Laws with first class honors (University Center of João Pessoa);
Summer courses in Boston University (2013) and Perpignan University (2011)
Work Experience:
2015-2015: Consultant for the European Commission;
2014-2014: Associate lawyer (Advocacia Carlos Aquino & Associados);
2012-2013: Undergraduate teaching assistant in Tax Law (University Center of João Pessoa);
2010-2013: Junior researcher on Economic Development, Monetary and Fiscal policy (Brazilian National Counsel of Technological and Scientific Development)
Barbara Germann
Englisch-bilinguales Abitur 2008 in Düsseldorf; Volontariat bei Sorya e.V. in Kambodscha (2008/2009); Studium der Rechtswissenschaften an der Westfälischen Wilhelms Universität zu Münster (2009-2014); Fachspezifische Fremdsprachenausbildung für Juristen (FFA) im Bereich common law (2009-2011); Studienaufenthalt in Frankreich an der Université de Reims Champagne-Ardenne (2011); erste juristische Staatsprüfung (Oktober 2014); seit 2015 Stipendiatin, Scholar und wissenschaftliche Mitarbeiterin der Albrecht Mendelssohn Bartholdy Graduate School of Law; Promotionsstudentin im Bereich des öffentlichen Rechts.
Johanna Gößmann
Johanna Gößmann enrolled in the AMBSL in October 2014, after having received her law degree in March 2014 (University of Hamburg, School of Law). Her research project is the "Remunicipalisation of the energy supply". In addition, she works as an academic tutor at the school of Law, University of Hamburg. Her mother tongue is German, but she also speaks English and French and a bit Dutch.
Albana Hana
Ms. Albana Hana joined the AMBSL programme in November 2012. Her background is of a very interdisciplinary nature, encompassing law, psychology, sociology, and political sciences. Ms. Hana is a graduate of the University of Tirana and holds a double degree in law and social work, as well as a MA in Democracy and Human Rights in Southeast Europe from the University of Bologna and the University of Sarajevo. She has spent several years working in the public administration in Albania with EU-funded programmes, and at the University teaching various courses in social sciences. She is a certified trainer for the EU funds. Her academic research interests extend to areas such as European and International private law, European and transnational civil procedure, European family and matrimonial property law, legal certainty and legal communication, culture universalism and relativism, and social and cultural psychology. During the doctoral programme she has spent considerable time doing research at numerous institutions such as Max Planck Institute for International and Comparative Law in Hamburg, University of Cambridge and Oxford, University of Utrecht, International Institute for the Unification of Private Law (UNIDROIT), as well as law firms in England and Germany. Ms. Hana speaks several foreign languages and has a passion for reading and travelling, which she considers of paramount importance for getting to know people and cultures.
Xenofon Kontargyris, LL.M.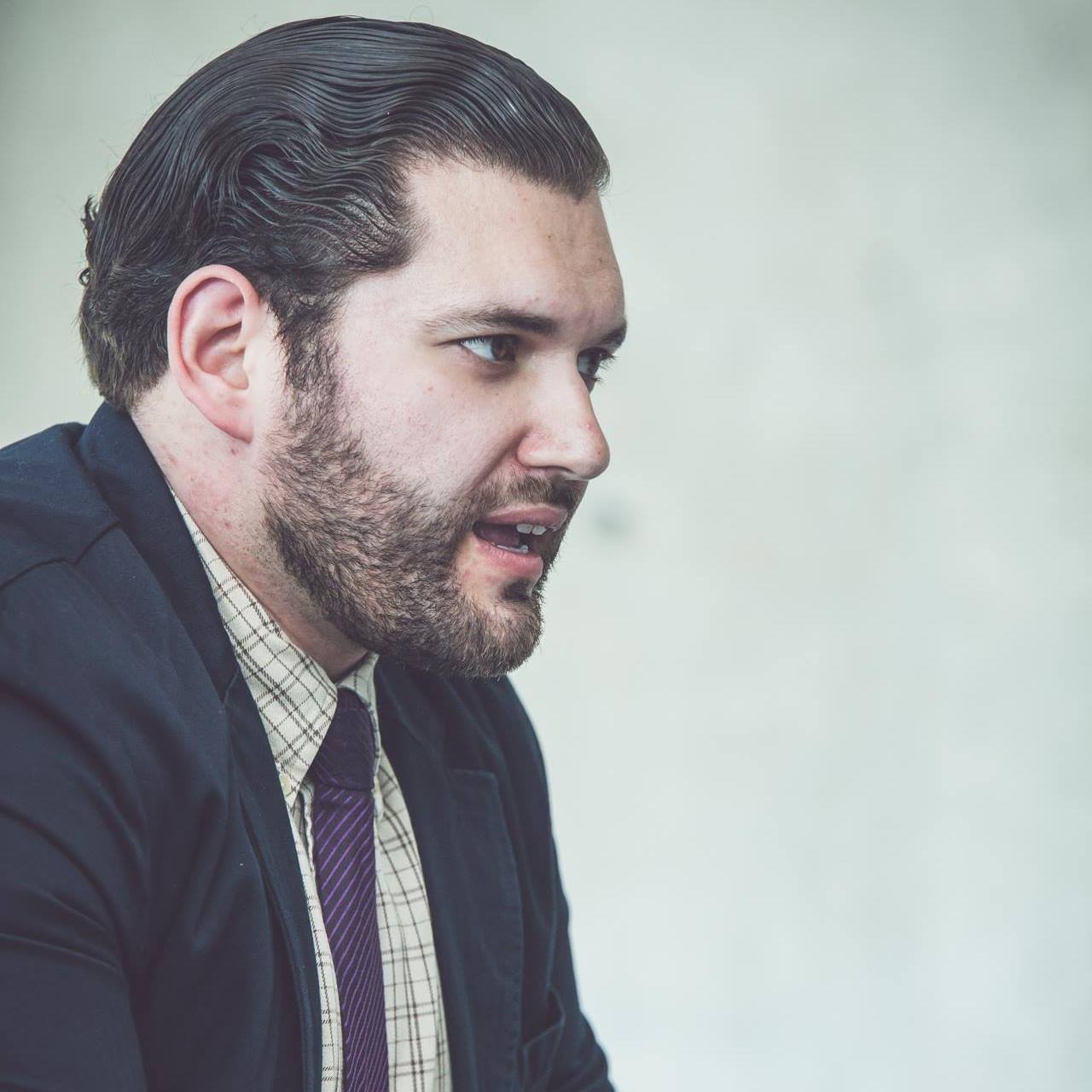 Xenofon Kontargyris was born in Doumbia, Halkidiki, Greece in 1984. He entered the Aristotle's University Law Faculty (Thessaloniki) in 2002 and obtained his LLB in 2007. He then moved on to pursue an LLM in International & EU Law at the Vrije Universiteit Brussel (2008). He has worked as a legal assistant for NATO's Greek Combat Unit and as a Communications & Training officer for the European Commission.
As an academic, he has focused on intellectual property and competition law, with his dissertation in the context of his LLM being an analysis of the 'Microsoft vs. the European Commission' case before the CJEU. He then focused on effective regulation of different aspects of the internet, having contributed in conferences as an author on issues such as, the different approaches the EU and the US take on cloud technologies (EUTIC 2013, Waterford, Ireland), the evolution of Facebook's privacy rules (e-Democracy 2013, Athens, Greece) and the 'right to be forgotten' (IFIP 2015, Edinburgh, UK).
As an AMBSL researcher Xenofon works on the topic of Cloud Computing Regulation, conducting a comparative study between EU and US law with the aim of building a set of regulatory principles that should serve as a basis for efficient regulation of cloud computing and its applications across different jurisdictions.
Xenofon is a qualified lawyer and member of the Thessaloniki Bar since September 2009.
Abhishek Mishra
Abhishek has five years of academic experience in India as Assistant Professor, prior to joining AMBSL, University of Hamburg; he was associated with WBNUJS, Kolkata. WB, India. and two years of international and national law firms experience. He has published articles in various journals such as Year Book on Indian Society of International Law. He also has a book to his credit on Capital Market: Legal Regime in India published in India. He is presently researching on the topic of "Extrajudicial Killings: Normative study to determine the impact on State and Democracy in changing World Order." The central thrust of his thesis is comparative study of certain States to identify the raison d'etre of extrajudicial killings in those states. The study analyses the relationship between right to life under international law and municipal law.
Matthias Packeiser
Matthias Packeiser holds a master degree in law from the Radboud Universiteit Nijmegen (The Netherlands). Over the course of his studies, he has focused on the fields of public international and European law as well as on legal theory and legal history. Following these interests, he has decided to write both, his master thesis and his dissertation, about legal historical and interdisciplinary topics.
Since 2012, he is enrolled as a PhD student at the Albrecht Mendelssohn Bartholdy Graduate School of Law and received a scholarship from this institution between 2012 and 2015. At the moment, he is working on his PhD thesis about "The international peace-keeping system between 1899 and 1914" (in cooperation with the Tilburg Law School). Apart from that, he works as a scientific assistant at the University of Hamburg.
Adriana Pereira Arteaga, M.A.
Adriana Pereira Arteaga wurde 1985 in Trinidad, Bolivien, geboren. 2005 begann sie ihr Studium in der juristischen Fakultät der Katholischen Bolivianischen Universität "San Pablo" in La Paz. Während ihres Studiums, im Mai 2009 nahm sie teil an der Inter-American Human Rights Moot Court Competition der American University Washington College of Law, Washington D.C., und im September desselben Jahres an der Human Rights Moot Court Competition der Päpstlichen Katholischen Universität von Peru, in Lima und im Oktober 2009 schloss sie ihr Studium. Sie erhielt von Oktober 2011 bis September 2013 ein DAAD-Stipendium an der Otto-von-Guericke Universität Magdeburg und hat einen Masterabschluss in Friedens- und Konfliktforschung bekommen.
Seit November 2013 ist sie Doktorandin bei der Albrecht Mendelssohn Bartholdy Graduate School of Law und forscht zu dem Thema: "Rechtspluralismus in Bolivien". Ihre Muttersprache ist Spanisch und spricht auch Englisch, Deutsch und Französisch, sowie hat Grundkenntnisse in Italienisch.
Bojan Perovic
Bojan Perovic received his LL.B. from the University of Belgrade, Faculty of Law and obtained his Master's degree in International Humanitarian Law and Human Rights from the University of Belgrade. Prior to joining AMBSL, he spent two years as a research assistant at the Institute of Social Sciences, Center for Legal Research in Belgrade. 
Perovic gained an extensive non-formal education and practice in fields closely related to human rights and international humanitarian law through participation in numerous prestigious non-degree schools and voluntary work in various human rights and humanitarian non-governmental organisations (Royal Holloway, University of London; Lund University; Regional Academy on the United Nations; University of Groningen; International School for Holocaust; Duke University, etc.). 
His latest academic conferences were at Columbia University/NIOD Institute for War, Holocaust and Genocide Studies in Amsterdam, Lund University, University College London, ACUNS-Vienna; his latest articles were published by Peter Lang and Neofelis Verlag Berlin.
Perovic is a co-author of Oxford Public International Law debate maps (Oxford University Press) and in 2017 was named Youth Ambassador for European Code against Cancer by Association of European Cancer Leagues (ECL). Among other honours (including awards/fellowships/grants by George Mason University, UCL, RHUL/Northwestern University, University of Groningen etc.), Mr. Perovic has been awarded 2017/2018 Marshall T. Meyer Research Award from Duke University.
Since November 2015, Bojan Perovic is a Ph.D. researcher at the Albrecht Mendelssohn Bartholdy Graduate School of Law, University of Hamburg. His thesis is titled "The right to health of vulnerable groups during armed conflicts" under the supervision of Prof. Dr. Stefan Oeter and Prof. Dr. Markus Kotzur.  His academic interests and research areas extend to international public law, especially human rights and international humanitarian law as well fields such as discrimination, nationalism, and transitional justice.
E-mail: perovicbojan1"AT"gmail.com
Anna Piplack, LL.M.
Anna Piplack (née Polshchikova), LL.M.
Anna.Polshchikova"AT"studium.uni-hamburg.de
Anna is a graduate of the law faculty of Belgorod National Research University and Russian school of private law (Institute) as a governmental scholarship holder (summa cum laude). She also holds a LL.M. in Commercial Law from the University of Manchester (with Distinction). Anna also worked as a litigation lawyer for a bar association and in a law firm and acted as legal and compliance advisor to financial organisations. Anna attended several postgraduate specialization courses in Paris, Trento, Alpbach as a scholarship holder. Currently she is a Ph.D. candidate under the supervision of Professor Tilman Repgen and Professor Reinhard Bork at Hamburg University. Her main area of research is civil law i.a. general law of obligations and civil procedure law.
Jan-Robert Schmidt
Jan-Robert Schmidt was born in Cologne, Germany, in 1990. After passing his university entrance exam, he studied law at the universities of Cologne, Hamburg and Lisbon. Mr. Schmidt passed his first state examination in March 2015. Since then he has been working as a research and teaching assistant at Professor Repgen's Chair for German Legal History, Private Law History, and Civil Law at the University of Hamburg. Mr. Schmidt has been a fellow of the Albrecht Mendelssohn Bartholdy Graduate School of Law since November 2015. He is particularly interested in 20th century German legal history with a particular emphasis on the development of family law and children's rights
Uelkü Sezgi Sözen, LL.M.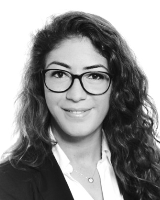 Uelkue.Sezgi.Soezen"AT"uni-hamburg.de

Ülkü Sezgi Sözen was born in 1987 in Izmir, Turkey. After graduating the high school with the Abitur in Izmir, she started her bachelor's degree in 2006 at the Law Faculty of Istanbul Kültür University with a state scholarship, which she graduated as the third-best in 2012. Between 2009 and 2010 she studied for two semesters as an Erasmus student at the Law Faculty of Leipzig University. At the meantime, she did internships at the Leipzig District Court and also at two law firms in different areas. In summer 2011, she worked as a research assistant at the Chair of International Law and European Law at the University of Leipzig. In October 2012, she participated in the master program "European and European Legal Studies" at Europa-Kolleg Hamburg, Hamburg University with a grant from the Schulze-Fielitz Foundation part. In October 2013, she received her LL.M. degree with the defense of her work titled "The Relationship of Mediterranean States with the EU in the Light of Free Movement of Workers".
Since November 2013 Ülkü Sezgi is a PhD student of Albrecht Mendelssohn Bartholdy Graduate School of Law. In her research project she deals with the association law and migration policy with special reference to Mediterranean countries. Her mother tongue is Turkish; she speaks also German and English and has basic knowledge in French.
Laura Vejselji
Laura Vejselji took her Abitur in 2009 and began her studies of law at the University of Hamburg in the same year. She set her focus on environmental and planning law and received a scholarship from Kölner Gymnasial- und Stiftungsfonds. After passing her Staatsexamen in 2015, she has become a scholarship student of Albrecht Mendelssohn Bartholdy Graduate School of Law. In addition she works as a scientific assistant at the department of Legal History. Her dissertation focuses on the doctrine of restitution in the late 13th and early 14th century and is located at the interface of theology, legal studies and philosophy.
Victor Ventura, LL.M.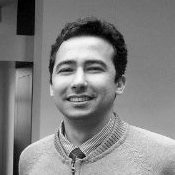 victor.ventura"AT"studium.uni-hamburg.de
Victor Ventura holds an LL.B. (2010) and an LL.M. (2013) at the Federal University of Paraíba, Brazil and is a licensed attorney at the Brazilian Bar Association (OAB) since 2010. Since early academic years, Victor has been engaged in studies on International Public Law in its multiple special regimes. His published Master thesis focuses on International Humanitarian Law and the legal challenges in protecting the environment during armed conflicts. Since October 2014, Victor Ventura is a PhD researcher in the Law of the Sea at the Albrecht Mendelsohn Bartholdy Graduate School of Law of the University of Hamburg, under supervision of Prof. Dr. Stefan Oeter and Prof. Dr. Henning Jessen. His research topic is on "The Environmental Dimension of the 'Brazilian Blue Amazon' concept: the legal regime applicable to Outer Continental Shelves between sovereignty rights and environmental obligations in the International Law of the Sea". The research lies in the intersection between Environmental Law and Law of the Sea, and investigates whether the expansion of a coastal state's continental shelf is detrimental to the marine environmental protection. The study aims, among others, at clarifying the maneuver room left for coastal states to domestically regulate environmental matters on their outer continental shelves. In 2014, Victor has lectured Administrative Law and Public International Law at the Integrated Faculties of Patos, in Brazil. In 2015, he interned at the Legal Office of the International Tribunal for the Law of the Sea (Hamburg). Victor is fluent in Portuguese, English, Spanish and German, and has reading and listening skills in French and Italian.
---