Volunteering at the RLC Hamburg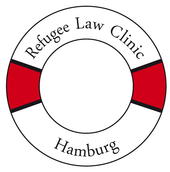 What do RLC volunteers do?
RLC volunteers have developed a presentation on the basic asylum procedure and informing refugees of their rights. This presentation is not subject to the same legal considerations as individual legal advice. The RLC volunteers make this presentation at preliminary reception centers in Hamburg and for volunteer refugee relief workers.
Volunteers can also get involved in the formulation of legal opinions on selected issues. Volunteers were involved in the legal opinion on the issue of refugees participating in cross-border study programs, for example.
Why a volunteer group?
Not everyone has the time or opportunity to complete the RLC Hamburg training program and then regularly participate in the legal consultations and clinical supervision. This is particularly the case for working lawyers. A great many law professionals, including judges and lawyers, are involved in the volunteer group. Many of them first joined in the period immediately after their exams when their workloads were smaller, and they continue to contribute their expertise.
The volunteers also include law students who are not participating in the RLC Hamburg's training program—because they are not far enough along in their studies, were not awarded a place in the program, or sought a less intensive commitment due to time constraints.
How can I get involved?
The RLC volunteers meet at 6:30 pm every other Monday at the Faculty of Law (Room 12, Ground Floor, Rothenbaumchaussee 33). If you are interested in volunteering, send an email to rlc-freiwillige.jura"AT"uni-hamburg.de.