Kontakt zur Refugee Law Clinic Hamburg
Seeking legal advice / Rechtsrat suchen: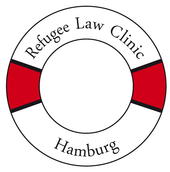 If you need legal advice, please come directly to our open office hours; we do not make appointments. Legal advice is not available in our university offices, by phone, Facebook or email.
Um unsere Rechtsberatung in Anspruch zu nehmen, kommen Sie bitte ohne Termin und mit allen Dokumenten zu einer unserer Sprechstunden. Die RLC bietet keine Beratung per Email, Facebook, Telefon oder in den Universitätsbüros an.
Beratungsflyer mit allen Informationen zum Download / Download our advice flyer with all the information: Coming soon!
Rechtsinformationsvorträge buchen:
Die Freiwilligen in der RLC Hamburg bieten allgemeine und spezialisierte Informationsvorträge zum Asylverfahren mit verschiedenen Schwerpunkten und in verschiedenen Sprachen an. Wenn Sie einen solchen Vortrag für eine Einrichtung oder ein Projekt anfragen möchten, wenden Sie sich bitte an:
rlc-freiwillige.jura@uni-hamburg.de (Please do not use this email to seek individual legal advice – come to our office hours!)
Kontakt zur Projektkoordination an der Universität:
Wenn Sie Fragen zum Projekt selbst haben, die RLC Hamburg unterstützen oder mir ihr kooperieren möchten, kontaktieren Sie uns:
Refugee Law Clinic Hamburg
Universität Hamburg
Fakultät für Rechtswissenschaft
Rothenbaumchaussee 33
20148 Hamburg
rlc-team"AT"uni-hamburg.de (Please do not use this address or email to seek legal advice – come to our office hours!)
Folgen Sie uns auf Facebook: www.facebook.com/rlchamburg/
---