China-EU School of Law
An exchange of ideas facilitates legal dialogue
In 2008 the China-EU School of Law (CESL) was founded as the first, and to date only, Chinese-European law school worldwide. Li Keqiang, China's Premier, then Vice Premier, and José Manuel Barroso, then President of the European Commission, inaugurated the school to promote Chinese-European legal dialogue. The main objectives are to support the Chinese government to develop a society based on the rule of law and to increase mutual understanding between Chinese and European legal scholars. The school is centred in Beijing.
Joint academic programmes, research projects and professional training courses produce a new generation of legal scholars with a well-rounded education in both European, international and Chinese law. Currently, there are almost 400 young people studying law at the China-EU School of Law. In total over 10,000 Chinese and European law students, legal scholars and practitioners have taken part in the law school's activities in the past 10 years.
16 partner universities from China and Europe
The Faculty of Law at Universität Hamburg coordinates the international consortium of 13 European and 3 Chinese universities and educational institutions that back the China-EU School of Law. The 16 partner universities provide professors and lecturers for academic programmes as well as for organisational and financial support. The China-EU School of Law builds upon the professional expertise of 28 associates from leading research institutes and international law firms. Prof. Liu Fei from the China University of Political Science and Law (CUPL) has been Chinese Co-Dean of the China-EU School of Law since 2013 and Prof. Bengt Lundell from Lund University has been European Co-Dean since 2017.
Main campus in Beijing – study visits all over Europe
The China-EU School of Law is integrated into the China University of Political Science and Law (CUPL), one of China's highest-ranking universities in the field of law. Changping campus is located in the north of Beijing. Chinese masters students spend up to two months at one of the European partner universities and Chinese PhD candidates up to a year.
The Chinese Ministry of Education has licensed this law school as a cooperation project administered by CUPL and the University of Hamburg with a total volume of 30.5 million euros, 17.5 million euros of which is funded by the European Union. The China-EU School of Law is regarded as one of the biggest EU educational projects in China.
en.cesl.edu.cn (in English and Chinese language)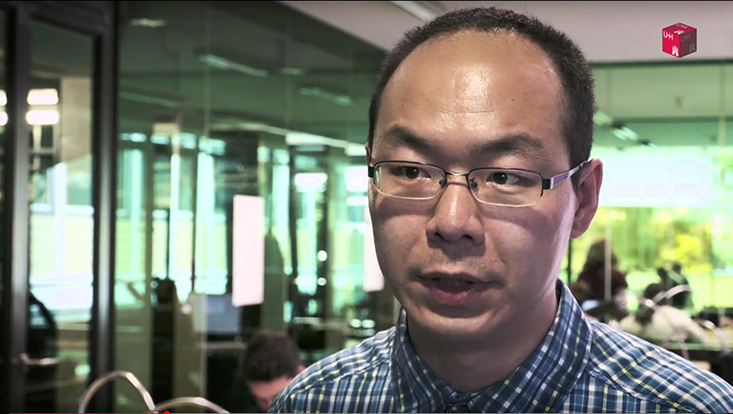 Portrait