Monty Silley is CESL's New European Executive Co-Dean
30. April 2019, von Internetredaktion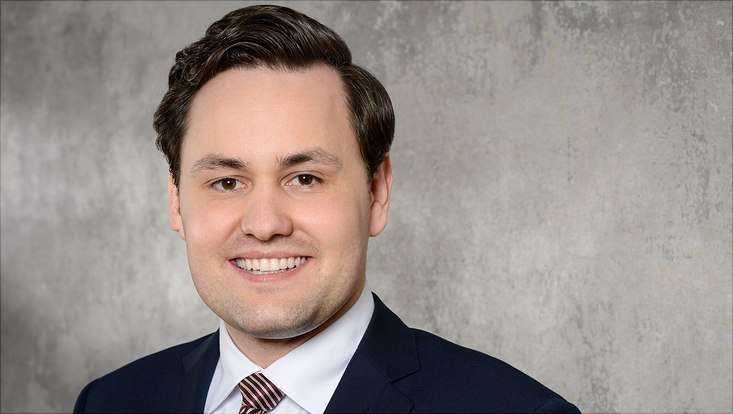 Foto: UHH/Jura
A new Executive Co-Dean took office at the head of the China-EU School of Law administration: Ronald "Monty" Silley.
He received his Bachelor from the University of British Columbia and his Juris Doctor, cum laude, from Case Western Reserve University. He also completed the European Master in Law and Economics, cum laude, and holds an LL.M. from the University of Hamburg, a Master from the University of Bologna, and an LL.M. from Erasmus University Rotterdam. After practicing law in New York, he taught it at universities such as Bucerius Law School, the University of Hamburg, the Hamburg School of Business Administration, Humboldt University of Berlin, and others. He was also Director of Bucerius Law School's foreign teaching programme. Having edited numerous law journals, he is currently an Editor of Stanford Law School's China Guiding Cases Project. Elected as a Fellow of the European Law Institute, he is an expert in both anti-corruption and alternative dispute resolution. He is admitted to practice by the New York State Bar, has a Certificate of Qualification from the Federation of Law Societies of Canada, and is a certified mediator.
We asked him 4 questions as he was getting started and here are his answers:
 1.  What do you want to contribute from previous work experience to your new job as the Co-Dean of this jointly run Chinese-European law school?
 The foundation of the China-EU School of Law is a cooperation between institutions throughout Europe and China. I will strive to strengthen this international partnership. To help with this, I will draw on my own international background, of having lived in seven different countries and worked on many international teams.
 While combining differing viewpoints can sometimes raise challenges, I firmly believe that this diversity is also one of our most valuable resources. In the end, our geographically distant stakeholders are united by a common goal— of ensuring CESL's success as a leading law school and an exceptional forum for learning. So part of my job is translating through any smaller differences, to capture the great benefits of the cross-border collaboration.
 I am also determined to build upon the School's achievements. Having studied and now taught at nine universities across five different countries, I can call upon my own academic experiences to make the best educational opportunities available for our students at CESL. I will leverage my previous experience of leading the foreign teaching department at one of Germany's best law schools, which has provided me with the necessary programme management and problem-solving skills to be a successful Co-Dean.
 2. From the point of view of a lawyer, why should a law student study at the China-EU School of Law?
 It has never been more important for legal professionals to have international exposure. As globalization has steadily increased, so too has the demand for globally-trained lawyers. Having an understanding of foreign laws is no longer just as asset, but often a prerequisite.
 In terms of China and the EU in particular, the growth in travel, investment and trade shows the increasing interconnectedness of the two regions. The EU is already China's biggest trading partner. China is now the EU's second biggest trading partner and the most important source for imports. In terms of numbers, over a billion euros of goods per day is traded between China and the EU. While all of these transactions are based on laws, there are still few lawyers who have received an education from both sides.
 As proven by CESL's near full employment statistics, those with knowledge of both legal systems are in high demand. CESL is integrated into the China University of Political Science and Law, one of the best universities in China for law studies, but CESL also attracts faculty from 15 other top universities within its partner consortium. So having CESL on your CV will set you apart from other law students and lawyers in the future.
 Finally, students will learn a lot outside the classroom from a stay abroad. It allows them to gain a real understanding and appreciation for a different culture, and gives them the opportunity to connect with new friends and expand their international network. Such an experience is not only fascinating and fun, but having a broader perspective of the world is also personally enriching and valuable to carry through life.
 3.  What do you consider special about the China-EU School of Law?
 The China-EU School of Law is unique. It is a European law school for China, but also a Chinese law school for the world. It teaches Chinese, European and international law. It is a centre of excellence for Sino-European legal research, and the preeminent platform for the exchange of ideas between legal scholars, practitioners and policy makers from these jurisdictions.
 I think what makes CESL really special, though, are the people: bright students, brilliant professors, enthusiastic administrators, and everyone else involved. No other institution brings together so many of the top legal talents from the East and the West.
 4.  Are you looking forward to living and working in China?
 Very much so! As this will be my first time living in China, I am looking forward to expanding my own knowledge of China's rich history and culture. Naturally, I'm also excited to try delicious new foods and enjoy the Chinese culinary delights I already love!