Dr Gemma Minero Alejandre is new lecturer on IP Law
19 March 2018, by Internetredaktion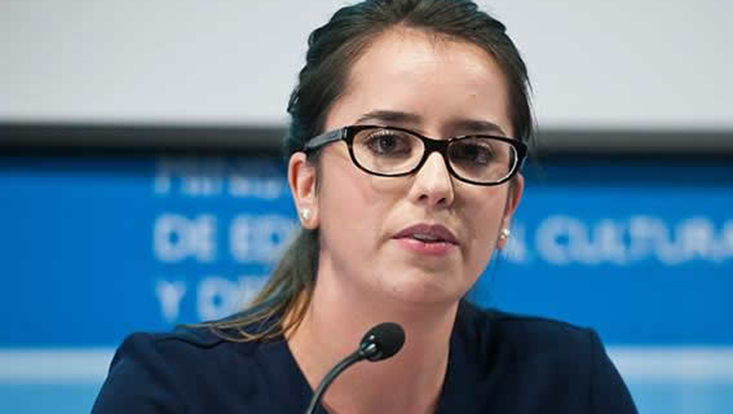 Photo: Minero Alejandre
"You have to consider yourself a citizen of the world," says Dr Gemma Minero Alejandre.
Starting on 19 March, Dr Gemma Minero Alejandre teaches Intellectual Property Law at the China-EU School of Law. Gemma is a true expert on Intellectual Property Law – and experienced with teaching postgraduate law students. "A good law student has the skill to look at a situation from every angle and find both a realistic and creative solution to a problem," she says. Gemma has been a Lecturer in Civil and Intellectual Property Law at Autonomous University of Madrid since 2012. Moreover, she is coordinator of the "Intellectual Property Law and New Technologies" LL.M. programme.
And why teaching in Beijing? "Because of the international perspective at China-EU School of Law," Gemma explains. "As a professor, you can think neither in a national nor in a European way, you have to consider yourself a citizen of the world and constantly compare European law to Chinese law. I enjoy being part of the China-EU School of Law because it makes me think like a Chinese scholar, travelling to the European Union to ask herself questions about IP Law."
Gemma holds a PhD in Law and Politics and an LL.M. in EU Law from Autonomous University of Madrid. For her PhD studies, she received a scholarship from the Spanish Ministry of Education Research Programme. Gemma has worked in the Real State and Capital Markets Departments in the Madrid and London offices of the law firm Linklaters.