"All of China's top law firms now position themselves in the global legal market"
2 March 2018, by Internetredaktion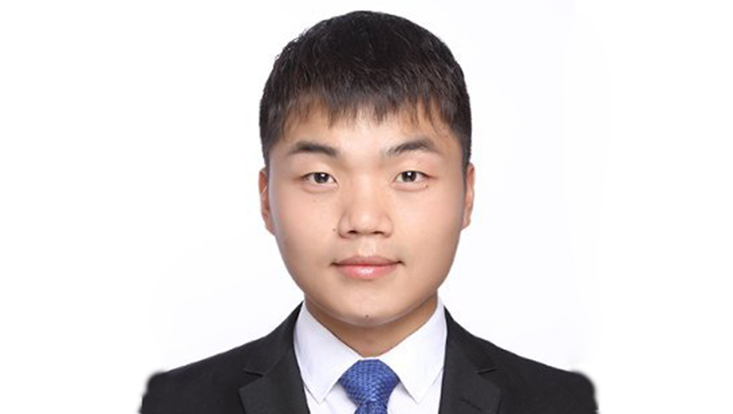 Photo: Zhang Dalei
"Lawyers are on standby, at any time," says Zhang Dalei.
Zhang Dalei graduated with a Double Master's degree in 2017. Today, he is a lawyer at the prestigious law firm Zhong Lun. He explains why his international education was the decisive recruitment requirement.
Why Zhong Lun law firm?
Zhong Lun belongs to the so-called Red Circle, that is a term to define the eight top-tier law firms in China. I was attracted by good social benefits, big pay increases, an excellent team and boss, and a relatively democratic corporate culture – partners are actually open to suggestions, all opinions are respected. Moreover, you can make it there from lawyer to partner in nine years with a quite transparent promotion system, in particular in comparison to other law firms.
How did the recruiting work?
Zhong Lun first tests applicants in two written exams – the first one covers Legal Chinese and Legal English, so I had to translate terminology such as "contract of guarantee" or "financial contract". The second one is an in-depth case analysis on civil and business law, for which I'd recommend to focus on the exact question, as this is mostly about demonstrating how you argue. If you score high on these tests you are invited to the real job interviews, one with the director of human resources, one with the future supervisor, in my case partner Zhang Xuebing. The human resources interview was quite standardized with questions such as "why do you want to be a lawyer?", "why did you choose Zhong Lun?", "what did you do in your internship at King & Wood?". I prepared for these questions in accordance with my situation. The second interview was not so easy to prepare as different partners focus on different aspect and have their own distinct style. In general, I recommend to be decent and polite, yet not overcautious during the interview and to dress formally in a suit. Women should wear little make-up. Perfume is a taboo.
Why did Zhong Lun hire you?
In my case, the main reason might be the degree from the China-EU School of Law. Partner Zhang Xuebin is an alumni of the partner China University of Political Science and Law, member of the board of trustees, and paid careful attention to the development of the school. With an LL.M. degree from Universität Hamburg, people think that were abroad for a long time, which is also impressive. Yet most importantly, Zhang Xuebing knows that the China-EU School of Law offers the exact international horizon which happens to coincide with the development concepts of each large law firm in China. Whether King&Wood or Zhong Lun – they aim to become internationally operating law firms firmly established in the Chinese legal service market. Just as at the China-EU School of Law, the objective is to learn from the laws of the EU and to internationally exchange views and then with this international mindset find the best possible way for China.
How is life as a lawyer?
After work, lawyers are on standby, at any time. Without exaggeration, some lawyers carry a laptop wherever they go, they send the next email right after dropping the badminton racket. Once assigned with a task, you must finish on time. Generally, lawyers work from 9 a.m. to 7 or 8 p.m., with a break at noon. Sometimes at King&Wood's, however, I worked until 2 in the morning, and even until 3 or 4 a.m. for a few weeks, and then slept for three to four hours. Lawyers live at a fast pace, with high demands on themselves, and they usually work overtime.
Typical tasks, for instance in merger and acquisitions, are to check files and correct the format and language. Conducting legal research is also a task as there are always new legal challenges in legal practices, and you have to study them. Finally, I draft legal documents, and it is this ability that lawyers really need to acquire. At the beginning, you draft basic files such as an equity transfer agreement or the history of a company.
What do you recommend to younger students?
First of all, it's really important to improve your English. Study carefully and fully exploit all resources both China and Europe offer to you. Whatever you do, do it carefully and earnestly. In addition, please keep being kind and sincere. Whether you find a connection to a partner in a job interview is mainly related to your accomplishments, yet it is also vital to demonstrate your kindness. You can start right now to be kind while contacting classmates, teachers or strangers. Last but not least, believe in justice. As a lawyer, you may encounter things you never heard of before, and they may make you concerned, or be shocking, or even appalling – but please believe in justice, face all challenges, because sooner or later, there will be justice.