Ass.iur. Nassim Madjidian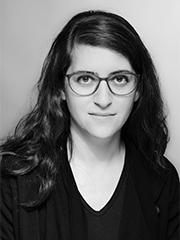 Photo: UHH/Jura
Research Associate, Prof. Dr. Alexander Proelß
Address
Universität Hamburg
Faculty of Law
Rothenbaumchaussee 33
20148 Hamburg
Office hours
By prior arrangement only
Contact
Research Project
Private Search and Rescue Operations in the Mediterranean.
CV
A CV can be downloaded here.
Research Interests
Public Law and Public International Law (in particular Law of the Sea, Migration Law, Human Rights)
Ship Safety Law
International Relations Theory
Non-State Actors
Publications, Presentations, Media
A list with publications, presentations, and interviews can be downloaded here.
Teaching
Nassim Madjidian is a lecturer for first semester students in legal case solving ("Einführung in das rechtswissenschaftliche Arbeiten").