Funding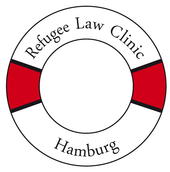 Funding
In the Winter Semester 2015/16, the Faculty of Law at Universität Hamburg awarded the Refugee Law Clinic Hamburg a three-year start-up grant to cover training and coordination costs.
In 2017, the RLC Hamburg was awarded the Universität Hamburg Equal Opportunity Prize. The clinic's instructors also invested most of the prize money awarded for the 2016 Hamburg Teaching Prize in the RLC.
The Equal Opportunity Unit at Universität Hamburg funded a diversity training seminar in 2015 and a course on gender in 2017.
The lecture series for the Summer Semester 2017 was financed by UHHhilft, and through public relations work by the Center for Continuing Studies (AWW).
Our thanks to Freshfields Bruckhaus Deringer LLP and the CMS Stiftung for their support!
We are also delighted with the donation from Thalia Theater Hamburg's collection campaign to support our work in 2015!
In the pilot phase, which lasted until 2016, the Universitätskolleg supported our work as part of subproject 27, a program to finance student initiatives (Studentische Initiativen fördern (StIF)).
We are urgently seeking further sponsors! Please contact us.
Donations
We would be delighted to receive your donation. Donations can be made to Universität Hamburg, reference number "U-3-1-01-703-16-001":
Account holder:       Universität Hamburg
IBAN:                           DE84200000000020101534
BIC:                              MARKDEF1200
Bank:                           Bundesbank
Reference:                  U-3-1-01-703-16-001