Prof. Dr. iur. et lic.rer.pol Anne van Aaken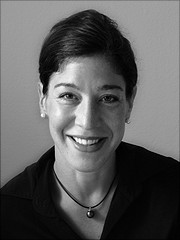 Foto: UHH/Jura
Alexander von Humboldt Professur für Law and Economics, Rechtstheorie, Völker- und Europarecht
Direktorin des Instituts für Recht und Ökonomik
Anschrift
Universität Hamburg
Fakultät für Rechtswissenschaft
Institut für Recht und Ökonomik
Johnsallee 35
20148 Hamburg
Büro
Institut für Recht und Ökonomik
Raum: 107
Sprechzeiten
Kontakt
---
Sekretariat
Sekretariat von Prof. Dr. Anne van Aaken, Prof. Dr. Eva van der Zee und Prof. Dr. Jerg Gutmann
Johnsallee 35
20148 Hamburg
Raum: 101
Akademische Laufbahn
2018: Alexander von Humboldt Professur für Law and Economics, Rechtstheorie, Völker- und Europarecht an der Fakultät für Rechtswissenschaft der Universität Hamburg, Direktorin des Instituts für Recht und Ökonomik
2012: Ordentliche Professorin für Recht und Ökonomik, Rechtstheorie, Völker- und Europarecht an der Universität St. Gallen
2012: Habilitation, Universität Osnabrück
Während des akademischen Jahres 2010 bis 2011: Fellow am Wissenschaftskolleg zu Berlin (WIKO), Berlin
Oktober 2006-2012: Max Schmidheiny -Stiftung: Tenure-Track Professur für Law and Economics, Öffentliches Recht, Völker- und Europarecht der Universität St. Gallen
Juli 2005 bis September 2006: Wissenschaftliche Referentin am Max-Planck-Institut zur Erforschung von Gemeinschaftsgütern, Bonn
April 2003 bis Juni 2005: Wissenschaftliche Referentin am Max-Planck-Institut für ausländisches öffentliches Recht und Völkerrecht, Heidelberg
2000 bis 2003: Wissenschaftliche Mitarbeiterin am Lehrstuhl für Deutsches, Europäisches und Internationales Zivil- und Wirtschaftsrecht sowie Institutionenökonomik (Prof. Dr. Dr.h.c. Christian Kirchner), Humboldt-Universität Berlin
2002: Zweites juristisches Staatsexamen, Berlin, Deutschland (Zulassung als Rechtsanwältin 2003)
November 2000 bis November 2002: Referendariat am Berufungsgericht in Berlin (Kammergericht)
2001: Promotion an der Europa-University Viadrina, unter Aufsicht von Prof. Gerard Rowe (Rational Choice in der Rechtswissenschaft: Zum Stellenwert der ökonomischen Theorie im Recht)
1998 bis 2000: Wissenschaftliche Assistentin am Lehrstuhl für Wirtschaftspolitik (Prof. Dr. Henner Kleinewefers), Universität Freiburg, Schweiz
1997 bis 1998: Visiting Scholar an der Law School der UC Berkeley und der Universität Yale, finanziert durch die Studienstiftung des deutschen Volkes
1997: Erstes juristisches Staatsexamen, Bayern, Deutschland
1992 bis 1997: Studium der Rechtswissenschaften, Ludwig-Maximilian-Universität München
1987 bis 1992: Studium der Volkswirtschaftslehre und Kommunikationswissenschaften, Universität Freiburg, Schweiz
Forschungsschwerpunkte
Völkerrecht, insbesondere internationales Wirtschaftsrecht, Investitionsschutzrecht, Menschenrechte und Völkerrechtstheorien
(Verhaltens-)Ökonomik, Rechtstheorie und deliberative Theorien
Korruption
Gesetzesfolgenabschätzung
Staatshaftung und Verantwortlichkeit
Gastprofessuren
New York University Law School, Global Law Professor (Herbstsemester 2016)
The Hebrew University of Jerusalem Law School (April 2015)
Columbia Law School (Oktober bis November 2014)
Academy of International Trade Law, Macao (Juli 2009 und Juli 2012)
Bucerius Law School, Hamburg (November 2009)
Universität Hamburg (Sommersemester 2008; EMLE)
INSPER, Sao Paulo (September 2007, August 2008)
Universität Osnabrück (Sommersemester 2007/08/09)
University of Haifa, Israel (Wintersemester 2005/06)
Heidelberg Center of Latin America, Santiago de Chile (2004/2005)
Ministry of Justice, Ethiopia, LL.M.-Kurs organisiert von der Universität Amsterdam (2005)
Mitgliedschaften und Funktionen in akademischen Verbänden
European University Institute, Vorsitzende des Akademischen Rates
Journal of International Dispute Settlement (OUP), Mitherausgeberin
European Society of International Law (ESIL), Vizepräsidentin von 2014-2017, Mitglied des Board seit 2012
European Association of Law and Economics (EALE), Vizepräsidentin von 2008 bis 2013
International Law Association (ILA), Swiss Section, Mitglied des Committee on Foreign Investment Law (beendet), Mitglied des Non-State Actors Committee (beendet), Mitglied der ILA Study Group on Sanctions
International Society of Public Law (ICON-S), Mitglied des Gründungsvorstandes (2014-2016), gewähltes Mitglied des Board
Programmatic Steering Board of the Hague Institute for the Internationalization of Law (HiiL), Vorsitzende des Programmatic Steering Board (2012 bis 2015)
American Journal of International Law, Mitglied des Editorial Board
European Journal of International Law (EJIL), Mitglied des Scientific Advisory Board
International Theory (IT), Mitglied des Editorial Board
Journal of International Economic Law (JIEL), Mitglied des Editorial Board
European Procurement & Public Private Partnership Law Review (EPPPL), Mitglied des Editorial Board
Series Editor der ESIL Book Series (OUP)
Heidelberger Gesellschaft für Völkerrecht, Mitglied
Internationale Vereinigung für Rechts-und Sozialphilosophie, Deutsche und Schweizerische Sektion
Society of International Economic Law (SIEL), Mitglied
Deutsche Gesellschaft für Internationales Recht, Mitglied
Walter Eucken Institute, gewähltes Mitglied
Stipendien und Mitgliedschaften
Stipendium der Studienstiftung des deutschen Volkes im Rahmen der Promotion
Young Researchers Grant der EU (2003)
Fellow am International Center for Economic Research, Turin (2006/07)
Affiliiert mit dem Max-Planck-Institut zur Erforschung von Gemeinschaftsgütern, Bonn
Fellow am Wissenschaftskolleg zu Berlin, Berlin (2010/11)
Publikationen
Bücher:
Eine ökonomische Theorie der öffentlichen Meinung (Freiburg i.Ü.: Universitätsverlag, 1992. Masterarbeit)
Rational Choice in der Rechtswissenschaft. Zum Stellenwert der ökonomischen Theorie im Recht. Dissertation (Baden-Baden: Nomos Verlag, 2003). Nachdruck 2009
Besprechungen durch: Dr. Jörn Lüdemann. In: RabelsZ 69 (2005), S. 408-411; Dr. Ekkehard Hofmann. In: Der Staat (2005), S 328-331
Ökonomische Analyse des Völker- und Europarechts (Lehrbuch) (Tübingen: Siebeck/Mohr), 2019 (mit Armin Steinbach)
Buchbesprechung: Frankfurter Allgemeine Zeitung, 4. März 2019 durch Jochen Zenthöfer
Behavioral Economics and International Law (Oxford: Oxford University Press), erscheint 2021 (mit Tomer Broude)
Herausgeberschaften:
Anne van Aaken/ Stefanie Schmid-Lübbert (Hrsg.) Beiträge zur Ökonomischen Theorie im Öffentlichen Recht (Wiesbaden: Gabler-Verlag, 2003).
Anne van Aaken/ Christian List / Christoph Lütge (Hrsg.) Deliberation and Decision. Economics, Constitutional Theory and Deliberative Democracy (Hampshire: Ashgate, 2004). Buchbesprechungen durch: Alberto Nones, in: Studiosi Rationales Communicantes, 7 (3) International Studies Review (2005), S. 493-495. Shiu-hing Lo, in: 34 (3) Hongkong Law Journal (2004), S. 673-675. Cathérine D. Gamper, in: 129 Public Choice, (2006), S. 243-246. Annette Schmitt, in: Politische Vierteljahresschrift, 47 (3), 2006, S 707-708.
Anne van Aaken/ Gerd Grözinger (Hrsg.) Ungleichheit und Umverteilung (Marburg: MetropolisVerlag, 2004)
Buchbesprechung in: Frankfurter Allgemeinen Zeitung (FAZ), 19. September 2005.
Anne van Aaken/ Gerd Grözinger (Hrsg.) Inequality - New Analytical Approaches (Marburg: Metropolis-Verlag, 2004).
Anne van Aaken/ Tom Ginsburg/ Christoph Engel (Hrsg.) International Law and Economics, Symposium Issue, Illinois Law Review (2008) Heft 1.
Download: http://lawreview.law.uiuc.edu/publications/2000s/2008/2008_1/index.html  
Anne van Aaken/Stephan Kirste/Michael Anderheiden/Pasquale Policastro: Interdisciplinary Research in Jurisprudence and Constitutionalism, ARSP Beiheft 127 (Stuttgart, Baden-Baden:
Steiner Verlag/Nomos 2012).
Anne van Aaken/Stefan Brem/Isabelle Wildhaber: Risk, Responsibility and Liability in the Protection of Critical Infrastructures, Special Symposium Issue, European Journal of Risk
Regulation (EJRR), Vol. 6, Heft 2 (2015).
Anne van Aaken/Janis Antonovic (Hrsg.), Too Big to Handle? Interdisciplinary Perspectives on the Question of Why Societies Ignore Looming Disasters, 7 Global Policy, 2016. Special Supplement 1,
May 2016, S. 1-118.
Abrufbar unter: http://onlinelibrary.wiley.com/doi/10.1111/gpol.2016.7.issue-S1/issuetoc
Anne van Aaken/Iulia Motoc (Hrsg.), The ECHR and General International Law (Oxford: Oxford University Press, 2018)
Anne van Aaken (Hrsg.), Unilateral Targeted Sanctions, 113 AJIL Unbound (April 2019)
Abrufbar unter: https://www.cambridge.org/core/journals/american-journal-of-international-law/ajil-unbound-bysymposium/unilateral-targeted-sanctions
Anne van Aaken/Chad Bown/Andrew Lang (Hrsg.), Trade Wars, Special Issue, 22 (4) Journal of International Economic Law (2019)
Anne van Aaken/Tomer Broude (Hrsg.), The Psychology of International Law, Special Issue, 30(4) European Journal of International Law, (2019)
Anne van Aaken/Pierre d'Argent/Lauri Mälksoo/Justus Vasel, The Oxford Handbook of International Law in Europe (Oxford: Oxford University Press, erscheint 2022).
Artikel:
 Vom Nutzen der ökonomischen Theorie des Rechts für die Rechtsvergleichung. In: Brigitta Jud, et al. (Hrsg.), Prinzipien des Privatrechts und Rechtsvereinheitlichung. Wiener Tagung 13.–16. September 2000. Jahrbuch Junger Zivilrechtswissenschaftler 2000 (Stuttgart: Boorberg-Verlag,
2001), S. 125-147.
Normative Grundlagen der ökonomischen Theorie des Rechts. In: Anne van Aaken/Stefanie Schmid-Lübbert (Hrsg.), Beiträge zur Ökonomischen Theorie im Öffentlichen Recht (Wiesbaden: Gabler-Verlag, 2002), S. 89-118.
Konsens als Grundnorm? Chancen und Grenzen der Ordnungsökonomik in der normativen Theorie des Rechts. 88(1) Archiv für Rechts- und Sozialphilosophie (2002), S. 28-50 (mit Horst Hegmann).
Deliberative institutional economics, or Does Homo oeconomicus argue? A proposal for combining new institutional economics with discourse theory. 28(4) Philosophy & Social Criticism (2002), S. 361-394 (refereed journal).
Deliberative Institutionenökonomik oder: Argumentiert der homo oeconomicus? Entwurf zu einer Kombination von Neuer Institutionenökonomik und Diskurstheorie. In: Walter Ötsch/Stephan Panther (Hrsg.), Ökonomie als Sozialwissenschaft (Marburg: Metropolis-Verlag, 2002) S. 211-251.
Massenklagen im öffentlichen Recht aus institutionenökonomischer Sicht: Eine Art der direkten Volksrechte. Kritische Vierteljahresschrift für Gesetzgebung und Rechtswissenschaft (2003) Heft 1, S. 44-75.
Shareholder Suits as a Technique of Internalization and Control of Management. A Functional and Comparative Analysis. 68(2) RabelsZ (2004), S. 288-327 (refereed journal).
Diskriminierungsverbote in höchstrichterlicher Rechtsprechung: ein rechtsvergleichender Ansatz vor philosophischem Hintergrund. In: Anne van Aaken/Gerd Grözinger (Hrsg.), Ungleichheit und Umverteilung (Marburg: Metropolis-Verlag, 2004), S. 47-92.
Verstärkte Kontrolle transnationaler Finanzströme nach dem 11. September 2001. In: Marc Bungenberg/ Karl Meessen (Hrsg.), Internationales Wirtschaftsrecht im Schatten des 11. September 2001 (Stuttgart: Boorberg-Verlag, 2004), S. 133-164.
Criminal Prosecution of Public Figures: Confusion within the Executive Branch. 15(3) Constitutional Political Economy (2004), S. 261-280 (mit Stefan Voigt und Eli Salzberger), (peerreviewed journal).
Vom Nutzen der ökonomischen Theorie für das öffentliche Recht – Methode und Anwendungsmöglichkeiten. In: Marc Bungenberg, et al. (Hrsg.), Recht und Ökonomik. Tagungsband der 44. Assistententagung Öffentliches Recht (München: Beck, 2004), S. 1-31.
Independent Administrative Authorities in Germany. In: Roberto Caranta/ Mads Adenas/Duncan Fairgrieve (Hrsg.), Independent Administrative Authorities: The European Way(s) (London, British Institute of International and Comparative Law, 2005), S. 65-91.
Deliberative Institutional Economics. In: Zenon Bankowski (Hrsg.), Epistemology and Ontology (=ARSP-Beiheft Nr. 102) (Stuttgart: Franz Steiner Verlag, 2005), S. 11-23.
Genügt das deutsche Recht den Anforderungen der VN-Konvention gegen Korruption? Eine rechtsvergleichende Studie zur politischen Korruption unter besonderer Berücksichtigung der Rechtslage in Deutschland. 65 (2) Zeitschrift für ausländisches öffentliches Recht und Völkerrecht (ZaöRV) (2005), S. 407-446.
Abrufbar unter: http://www.zaoerv.de/65_2005/65_2005_2_a_407_446.pdf 
Zitiert durch das Bundesverfassungsgericht, Entscheidung vom 4. Juli 2007 – 2 BvE 1/06; 2 BvE 2/06; 2 BvE 3/06; 2
BvE 4/06 – Nebeneinkünfte von Bundestagsabgeordneten, Paras. 280, 281.
Making International Human Rights Protection More Effective: A Rational Choice Approach to the Effectiveness of Provisions of Ius Standi. In: Stefan Voigt/ Max Albert/ Dieter Schmidtchen (Hrsg.), Conferences on New Political Economy (zuvor: Jahrbuch für Neue
Politische Ökonomie), Vol. 23 International Conflict Resolution (Tübingen: Mohr Siebeck, 2006), S. 29-58.
To do Away with International Law? Some Limits to the "Limits of International Law", 17(1) European Journal of International Law (2006), S. 289-308. (Review Essay of: Jack Goldsmith/Eric Posner, The Limits of International Law, Oxford University Press, 2005) (refereed
journal).
Die UN-Konvention gegen Korruption: Alter Wein in neuen Schläuchen? In: Rainer Hofmann/ Christina Pfaff (Hrsg.), Die Konvention der Vereinten Nationen zur Bekämpfung der Korruption (Baden-Baden: Nomos Verlag, 2006), S. 9-39.
Begrenzte Rationalität und Paternalismusgefahr. Das Prinzip des schonendsten Paternalismus. In: Michael Anderheiden/Hans M. Heinig/Stephan Kirste/Kurt Seelmann (Hrsg.), Paternalismus und Recht (Tübingen: Mohr Siebeck, 2006), S. 109-144.
Zwischen Scylla und Charybdis: Völkerrechtlicher Staatsnotstand und Internationaler Investitionsschutz. Eine Anmerkung zur ICSID-Entscheidung CMS Gas Transmission Company v. Argentinien. 105 (4) Zeitschrift für Vergleichende Rechtswissenschaft (ZVglRWiss) Archiv für
Internationales Wirtschaftsrecht (2006), S. 544-569.
Zitiert durch das Bundesverfassungsgericht, Entscheidung vom 8. Mai 2007 – 2 BvM 1-5/03; 2 BvM 1/06; 2 BvM 2/06 – BVerfGE 118, 124 - Völkerrechtliche Notstandseinrede. Abweichendes Votum der Richterin Lübbe-Wolff, para. 73, 75, 86, 87.
Recht und Realanalyse - welches Modell menschlichen Verhaltens braucht die Rechtswissenschaft? In: Martin Führ/ Kilian Bizer/ Peter H. Feindt (Hrsg.), Menschenbilder und
Verhaltensmodelle in der wissenschaftlichen Politikberatung - Möglichkeiten und Grenzen interdisziplinärer Verständigung (Baden-Baden: Nomos Verlag, 2007), S. 70-95.
Das deliberative Element juristischer Verfahren als Instrument zur Überwindung nachteiliger Verhaltensanomalien - Ein Plädoyer für die Einbeziehung diskursiver Elemente in die Verhaltensökonomik des Rechts. In: Christoph Engel/ Markus Englerth/ Jörn Lüdemann/ Indra Spiecker genannt Döhmann (Hrsg.), Recht und Verhalten: Beiträge zu Behavioral Law and Economics (Tübingen: Mohr Siebeck, 2007), S. 189-230.
Supremacy and Preemption: A View from Europe. In: Richard Epstein/Michael Greve (Hrsg.), Federal Preemption: States' Powers, National Interests (Washington: American Enterprise Institute for Public Policy Research, 2007), S. 277-307.
Transnationales Kooperationsrecht nationaler Aufsichtsbehörden als Antwort auf die Herausforderung globalisierter Finanzmärkte. In: Christoph Möllers/Andreas Voßkuhle/Christian Walter (Hrsg.), Internationalisierung des Verwaltungsrechts (Tübingen: Mohr Siebeck, 2007), S. 219-258.
Verhaltenspflichten für Parlamentarier und ihre Folgen. In: Mitteilungen des Instituts für Deutsches und Europäisches Parteienrecht und Parteienforschung (MIP) (2007) Vol. 14, S. 5-14. (mit Stefan Voigt).
Abrufbar unter: http://www.pruf.de/
Rechtlicher Schutz Schweizerischer Auslandinvestitionen In: Rechtliche Rahmenbedingungen des Wirtschaftsstandortes Schweiz. Festschrift 25 Jahre juristische Abschlüsse an der Universität St.Gallen (HSG), Rechtswissenschaftliche Abteilung der Universität St.Gallen (Hrsg.) (Zürich: Dike Verlag, 2007), S. 53-64.
Funktionale Rechtswissenschaftstheorie für die gesamte Rechtswissenschaft: Eine Skizze. In: Matthias Jestaedt/Oliver Lepsius (Hrsg.), Rechtswissenschaftstheorie (Tübingen: Mohr Siebeck, 2008), S. 79-104.
Informationsverwaltungsrechtsökonomik: Eine rechtsökonomische Perspektive auf das Informationsverwaltungsrecht. In: Peter Collin/Indra Spiecker (Hrsg.), Generierung und Transfer staatlichen Wissens im System des Verwaltungsrechts (Tübingen: Mohr Siebeck, 2008), S. 318-330.
Towards Behavioral International Law and Economics? Comment on Kenneth Abbott. Illinois Law Review (Symposium Issue on International Law and Economics) (2008) Heft 1, S. 47-59.
Perils of Success? The Case of International Investment Protection. 9(1) European Business Organization Law Review (EBOR) (2008), S. 1-27 (refereed journal).
Democracy in Times of Transnational Administrative Law: The Case of Financial Markets. In: Harald Eberhard/Konrad Lachmayer/Gregor Ribarov/Gerhard Thallinger (Hrsg.), Perspectives and Limits of Democracy: Proceedings of the 3rd Vienna Workshop on International Constitutional Law (Wien/Baden-Baden: facultas.wuv/Nomos Verlag, 2008), S. 41-61. Buchbesprechung durch: Erich Vranes, Journal für Rechtspolitik (2008) 16(2), S. 147-149. Nachdruck in: Soziale Welt. Zeitschrift für die sozialwissenschaftliche Forschung und Praxis, Hauke Brunkhorst (Hrsg.) Heft 18: "Demokratie in der Weltgesellschaft" (Baden-Baden: Nomos Verlag, 2009), S. 195-212.
How to do Constitutional Law and Economics: A Methodological Proposal. In: Thomas Eger/ Jochen Bigus/ Claus Ott/ Georg von Wangenheim (Hrsg.), Internationalization of the Law and its Economic Analysis, Festschrift für Hans-Bernd Schäfer zum 65. Geburtstag (Wiesbaden:
Gabler, 2008), S. 651-665.
Fragmentation of International Law: The Case of International Investment Protection. Finnish Yearbook of International Law (2008) Vol. XVII, S. 91-130.
Der "gläserne" Abgeordnete? Transparenzregeln für Parlamentarier und ihre Folgen. 16(3) Journal für Rechtspolitik (2008), S. 169-176 (mit Stefan Voigt).
Effectuating Public International Law Through Market Mechanisms? 165(1) Journal of Institutional and Theoretical Economics (JITE) (2009), S. 33-57 (peer-reviewed journal).
International Investment Law Between Commitment and Flexibility: A Contract Theory Analysis. 12(2) Journal of International Economic Law (2009), S. 507-538 (peer-reviewed journal).
Einwirkungen des Völkerrechts auf das Sozialverfassungsrecht am Beispiel der Daseinsvorsorge. In: Andreas v. Arnauld/ Andreas Musil (Hrsg.), Strukturfragen des Sozialverfassungsrechts (Tübingen: Mohr Siebeck, 2009), S. 47-81.
Defragmentation of International Law through Constitutional Interpretation: A Methodological Proposal. 16(2) Indiana Journal of Global Legal Studies (2009), S. 483–512 (peerreviewed journal).
Independent Electoral Management Bodies - Any Impact on the Observed Level of Democracy? A Conceptual Framework. 20 (3/4) Constitutional Political Economy (2009), S. 296–322 (peer-reviewed journal).
Prudence or Discrimination? Emergency Measures, the Global Financial Crisis and International Economic Law. 12 (4) Journal of International Economic Law (2009), S. 859-894 (mit Jürgen Kurtz) (peer-reviewed journal).
Accountability and Independence of International Election Observers. 6 International Organizations Law Review (2009) (mit Richard Chambers), S. 541-580 (peer-reviewed journal).
Can International Economic Law Constrain Protectionism? In: Simon Evenett/ Bernard Hoekman/ Olivier Cattaneo (Hrsg.), The Fateful Allure of Protectionism: Taking stock for the G8, CEPR-World Bank E-Book (Juli 2009) (mit Jürgen Kurtz), Erhältlich unter: http://www.voxeu.org/index.php?q=node/3728
Can International Economic Law Constrain Protectionism? (lange Fassung) In: Simon Evenett/ Bernard Hoekman/ Olivier Cattaneo (Hrsg.), Effective Crisis Response and Openness: Implications for the Trading System (Washington DC: EBRD Publication, 2009), S. 53-72.
Balancing of Human Rights - Constitutional Interpretation in International Law. In: Miodrag Jovanovic (Hrsg.), Human Rights Today – 60 Years of the Universal Declaration (Geneva: Eleven International Publishing, 2010), S. 51-67.
The International Investment Protection Regime Through the Lens of Economic Theory. In: Michael Waibel/Asha Kaushal/Kyo-Hwa Chung/Claire Balchin (Hrsg.), The Backlash Against Investment Arbitration: Perceptions and Reality (London: Kluwer Law International, 2010), S. 537–554.
Primary and Secondary Remedies in Investment Arbitration and State Liability: A Functional and Comparative View. In: Stephan Schill (Hrsg.), International Investment Law and Comparative Public Law (Oxford: Oxford University Press 2010), S. 721-754.
Regulierung durch Transparenz: Verhaltensregeln für Parlamentarier und ihre Realfolgen. In: (49)3 Der Staat (2010), S. 369-404.
Do Independent Prosecutors Deter Political Corruption? An Empirical Evaluation across 78 Countries. In: 12 (1) American Law and Economics Review (2010), S. 204-244 (mit Stefan Voigt und Lars Feld), (peer-reviewed journal).
Emergency Measures and International Investment Law: How far can States go? In: Karl Sauvant (Hrsg.) Yearbook on International Investment Law & Policy 2008-2009 (Oxford: Oxford University Press, 2010), S. 505-537 (mit Jürgen Kurtz), (peer-reviewed journal).
Opportunities for and Limits to an Economic Analysis of International Economic Law. In: Transnational Corporations Review (März 2011), S. 27-46. (peer-reviewed journal).
Online: http://journal.tnc-online.org/
Variable Strukturen der kooperativen Aufgabenwahrnehmung in der Architektur der Finanzmarktaufsicht: Die Überformung europäischer Finanzmarktregulierung durch internationale Standards. In: Stefan Kadelbach (Hrsg.), 60 Jahre Integration in Europa: Variable Geometrien und politische Verflechtung jenseits der EU (Nomos: Baden-Baden, 2011), S. 75-115.
Better Politics qua stricter Transparency Provisions for Parliamentarians? A Cross Country Assessment in: 12 (4) Economics of Governance (2011), S. 301-324 (mit Stefan Voigt) (peerreviewed journal)
Trust, Verify or Incentivize? Effectuating Public International Law Regulating Public Goods Through Market Mechanisms, 104th Proceedings of the American Society of International Law (2011), S. 153-156.
A Functional Approach to International Constitutionalism: The Value Added of a Social Science Contribution. In: 127 Archiv für Rechts- und Sozialphilosophie (ARSP) Beiheft (2012), S. 155-171.
International Law: Rational Choice Theory, in: Oxford Bibliographies Online (Enzyklopädie mit umfangreichen kommentierten Quellen), Oxford University Press, 2012 (peer-reviewed): available at: http://aboutobo.com/. Update 2015
Gefordert und überfordert: Wie viel Fortschritt verträgt der Mensch? Philosophische und verhaltensökonomische Überlegungen. In: Brigitte Strebel-Aerni (Hrsg.), Finanzmärkte im Banne von Big Data (Zürich: Schulthess Verlag, 2012), S. 319-341.
The Interaction of Remedies between National Judicial Systems and ICSID: An Optimization Problem, in: N. Jansen Calamita, David Earnest, Markus Burgstaller (Hrsg.), The Future of ICSID and the Place of Investment Treaties in International Law (London: British Institute for International and Comparative Law, 2013), S. 291-324.
Sustainable Development and International Investment Law: An Harmonious View from Economics. In: Roberto Echandi and Pierre Sauvé (Hrsg.), Prospects in International Investment Law and Policy (Cambridge: Cambridge University Press 2013), S. 317-339 (mit Tobias Lehmann).
Principles and Structures of European Risk Governance, or: How (not) to Play a Trust Game. In: European Journal of Risk Regulation (2013), Heft 2, S. 159-174 (peer-reviewed journal).
Die vielen Wege zur Effektuierung des Völkerrechts. In: Rechtswissenschaft 2013, Heft 3, S. 227-262 (peer-reviewed journal).
Die "Definitionsmacht" über das Gemeinwohl in der Globalisierung: Markt, Staat und Institutionen. In: Eberhard Kempf/Klaus Lüderssen/Klaus Volk (Hrsg.): Gemeinwohl im Wirtschaftsstrafrecht (Berlin: De Gruyter, 2013), S. 77-100.
Delegating Interpretative Authority in Investment Treaties: The Case of Joint Commissions. In: Transnational Dispute Management, Vol. 11, Heft 1 (2014), online journal (TDM Special issue on "Reform of Investor-State Dispute Settlement: In Search of a Roadmap").
Delegating Interpretative Authority in Investment Treaties: The Case of Joint Administrative Commissions. In: Jean Kalicki and Anna Joubin-Bret (Hrsg.), Reshaping the Investor-State Dispute Settlement System: Journeys for the 21st Century (Brill/Nijhoff Publishers, 2015 (basiert teilweise auf dem vorherigen Artikel), S. 21-47.
Institutionenökonomische Theorie des Völkerrechts: eine Steuerungsperspektive. In: Wulf Kaal/Matthias Schmidt/Andreas Schwartze (Hrsg.), Festschrift für Christian Kirchner zum 70. Geburtstag: Recht im ökonomischen Kontext (Tübingen: Siebeck/Mohr, 2014), S. 1097-1114.
Staatlichkeit und Rechtsstaatlichkeit, in: Hans-Jürgen Wagener, Wolfgang Merkel, Raj Kollmorgen (Hrsg.), Handbuch der Transformationsforschung (Wiesbaden: VS-Verlag für Sozialwissenschaften, 2014), S. 715-720.
Korruption und Entwicklung. In: Markus Kaltenborn/Stefan Kadelbach/Philipp Dann (Hrsg.), Handbuch Recht und Entwicklung (Baden-Baden: Nomos, 2014), S. 619-656.
Control Mechanisms in International Investment Law. In: Zacharias Douglas/Joost Pauwelyn/Jorge Vinuales (Hrsg.), The Foundations of International Investment Law: Bringing Theory into Practice (Oxford: Oxford University Press 2014), S. 409-435.
Smart Flexibility Clauses in International Investment Treaties and Sustainable Development: A Functional View. In: 15 Journal of World Investment and Trade (2014), S. 827-861.
Behavioral International Law and Economics. In: 55 Harvard International Law Journal (2014), S. 421-481.
Blurring Boundaries between Sovereign Acts and Commercial Activities. A Functional View on Regulatory Immunity and Immunity from Execution. In: Anne Peters/Evelyne Lagrange/Stefan Oeter (Hrsg.), Immunities in the Age of Global Constitutionalism (Leiden: Brill, 2015), S.131-181.
Markets as Accountability Mechanisms in International Law. In: Noemi Gal-Or, Cedric Ryngaert and Math Noortmann (Hrsg.), Responsibilities of the Non-State Actor in Armed Conflict and the Market Place (Leiden: Brill, 2015), S. 145-176.
Shared Responsibilities in International Law: A Political Economy Analysis. In: André Nollkaemper and Dov Jacobs (Hrsg.), Distribution of Responsibilities in International Law (Cambridge: Cambridge University Press 2015), S. 153-191.
SHARES Research Paper 46 (2014), erhältlich unter http://www.sharesproject.nl/publication/shared-responsibilitiesin-international-law-a-political-economy-analysis/
Judge the Nudge: In Search of the Legal Limits of Paternalistic Nudging in the EU. In: Alberto Alemanno and Anne Lise Sibony (Hrsg.), Nudge and the Law. A European Perspective (Oxford: Hart Publishing, 2015), S. 83-112.
Interpretational Methods as an Instrument of Control in International Investment Law. In: 108th Proceedings of the American Society of International Law (Panel 9d: Paradigmatic Changes in the Settlement of International Investment Disputes?), S. 196-198.
International Arbitration: Demographics, Precision and Justice, ICCA Congress Series No. 18, Legitimacy: Myths, Realities, Challenges (Kluwer 2015), S. 33-122 (mit Susan D. Franck, James Freda, Kellen Lavin, Tobias Lehmann).
The Diversity Challenge: Exploring the "Invisible College" of International Arbitration. In: 53 Columbia Journal of Transnational Law (2015), S. 429-506 (mit Susan D. Franck, James Freda, Kellen Lavin, Tobias Lehmann). Nachdruck in: Transnational Dispute Management (TDM) special issue on "Dealing with Diversity in International Arbitration".
Opening Editorial, Symposium on Critical Infrastructures: Risk, Responsibilities and Liability. In: 6 European Journal of Risk Regulation (2015), S. 171 – 175 (mit Isabelle Wildhaber).
State Liability and Critical Infrastructure: A Comparative and Functional Analysis. In: 6 European Journal of Risk Regulation (2015), S. 244 - 254 (mit Isabelle Wildhaber).
On the Necessity of Necessity Measures: A Response to Alan O. Sykes (Anmerkung zu Alan O. Sykes, Economic "Necessity" in International Law, 109 (2) American Journal of International Law, (April 2015), S. 296-323 AJIL Unbound: https://www.asil.org/blogs/ajil-unbound
Behavioral Economics and International Law. In: Eugene Kontorovich/Francesco Parisi (Hrsg.), Economic Analysis of International Law (Cheltenham: Edward Elgar, 2016), S. 249-276 (mit Tomer Broude).
Is International Law Conducive to Prevent Looming Disasters? In: Anne van Aaken/Janis Antonovic (Hrsg.), Too Big to Handle? Interdisciplinary Perspectives on the Question of Why Societies Ignore Looming Disasters, 7 Global Policy, 2016. Special Supplement 1, Mai 2016, S. 72- 86.
Abrufbar unter: http://onlinelibrary.wiley.com/doi/10.1111/gpol.2016.7.issue-S1/issuetoc
Too Big to Handle? Interdisciplinary Perspectives on Why Societies Ignore Looming Disasters. Introduction. In: Anne van Aaken/Janis Antonovic (Hrsg.), Too Big to Handle? Interdisciplinary Perspectives on the Question of Why Societies Ignore Looming Disasters, 7 Global Policy, 2016. Special Supplement 1, May 2016, S. 1-3. (mit Janis Antonovics)
Abrufbar unter: http://onlinelibrary.wiley.com/doi/10.1111/gpol.2016.7.issue-S1/issuetoc
Towards a Psychological Concept of Law. In: Stephan Kirste/Michael Anderheiden (Hrsg.), Interdisziplinarität der Rechtswissenschaften (Berlin: Duncker&Humblot, 2016), S. 187-204.
Political Economy of International Law: Towards a Holistic Model of State Behavior. In: Alberta Fabricotti (Hrsg.), Political Economy of International Law: A European Perspective (Cheltenham: Edward Elgar, 2016) (mit Joel Trachtman), S. 9-43.
What to Do if Economic Insights are Disputed: On the Challenge to Deal with Competing and Evolving Theories or Empirics in International Trade Disputes. In: Theresa Carpenter/Marion Jansen/Joost Pauwelyn (Hrsg.), The Use of Economics in International Trade and Investment Disputes (Cambridge, Cambridge University Press 2016), S. 141-163.
Constitutional Limits to Nudging: A Proportionality Assessment. In: Alexandra Kemmerer/Christoph Möllers/Maximilian Steinbeis/Gerhard Wagner (Hrsg.), Choice Architecture in Democracies: Exploring the Legitimacy of Nudging (Oxford/Baden-Baden: Hart and Nomos, 2017), S. 199-235.
Direct Expropriation: The Legal Landscape in Europe. In: Hojun Lee/Ilya Somin/ Iljoong Kim (Hrsg.), Shifting the Paradigm for Sustainable Development: Eminent Domain and Property Rights (Cambridge, Cambridge University Press, 2017), S. 67-92.
Inside the Arbitrator's Mind, 66 Emory Law Journal (2017), S. 1115-1173 (mit Susan D. Franck, James Freda, Jeffrey J. Rachlinski und Chris Guthrie).
Behavioral Aspects of the International Law of Global Public Goods and Common Pool Resources, 112 (1) American Journal of International Law (2018), S. 67-79.
Role of Empirical Research. In: Thomas Cottier/Krista Nadakavukaren Schefer (Hrsg.), Elgar Encyclopedia of International Economic Law (Cheltenham, UK and Northampton, MA, USA: Edward Elgar Publishing 2018), S. 52-54.
Punitive Damages in Strassbourg. In: Anne van Aaken/Iulia Motoc (Hrsg.), The ECHR and General International Law (Oxford: Oxford University Press, 2018), S. 230-250 (mit Richter Paulo Pinto de Albuquerque).
Constitutional Limits to Regulation-by-Nudging. In: Holger Strassheim/Silke Beck (Hrsg.), Handbook of Behavioral Change and Public Policy, (Handbooks of Research on Public Policy Series), (Cheltenham: Edward Elgar Publishing, 2019), S. 304-318.
Statehood and the Rule of Law. In: Wolfgang Merkel/Raj Kollmorgen/Hans-Jürgen Wagener (Hrsg.), Handbook of Political, Social, and Economic Transformation (Oxford: Oxford University Press, 2019), S. 637-641.
Die Befolgung des Völkerrechts zwischen Realismus, Konstruktivismus und Verhaltensökonomik. In: Patrick Hilbert/Jochen Rauber (Hrsg.), Warum befolgen wir Recht? Rechtsverbindlichkeit und Rechtsbefolgung in interdisziplinärer Perspektive (Tübingen, Siebeck/Mohr, 2019), S. 135-160.
Introduction to the Symposium on Unilateral Targeted Sanctions, 113 AJIL UNBOUND (April 2019), S. 130-134.
Demultilateralization: A Cognitive Psychological Perspective: In: The Postnational Constellation Revisited, 25 European Law Journal, Special Issue Celebrating Jürgen Habermas' 90th Birthday (herausgegeben von Alexander Somek), 2019, S. 487-493 (mit Johann Justus Vasel).
Beyond Rational Choice: International Trade Law and the Behavioral Political Economy of Protectionism, 22 (4) Journal of International Economic Law (2019), S. 601-628 (mit Jürgen Kurtz.)
Arbitration from a Law and Economics Perspective. In: Thomas Schultz and Frederico Ortino (Hrsg.), The Oxford Handbook of International Arbitration (Oxford: Oxford University Press 2020), S. 874-894 (mit Tomer Broude).
The Concept of Law Revisited: A Psychological Approach to Legal Theory. In: Christoph Bezemek/Michael Potacs/Alexander Somek (Hrsg.), Vienna Lectures on Legal Philosophy, Bd. 2, (Oxford: Hart Publishing 2020), S. 185-205.
Rationalist and Behavioralist Approaches to International Law. In: Jeff Dunoff/Mark Pollack (Hrsg.), International Legal Theory (Cambridge: Cambridge University Press, erscheint 2020).
Die Sinnhaftigkeit eines weiten Verständnisses von locus standi im Menschenrechtsschutz. In: Christine M. Graebsch/Paulo Pinto de Albuquerque/Sarah Teweleit (Hrsg.), Die Rechtsprechung des Europäischen Gerichtshofs für Menschenrechte anhand der Sondervoten des Richters Pinto de Albuquerque (Berlin: Springer, erscheint 2020).
Die Bedeutung der ökonomischen Analyse für das Öffentliche Recht. In: Sebastian Bretthauer/Christina Henrich/Berit Völzmann/Leonard Wolckenhaar/Sören Zimmermann (Hrsg.), Wandlungen im Öffentlichen Recht. Festschrift zu 60 Jahren Assistententagung, (Baden-Baden: Nomos, erscheint 2020) (mit Armin Steinbach)
Experimental Insights for International Legal Theory, 30(4) European Journal of International Law (2019), erscheint 2020.
Introduction to "The Psychology of International Law", Special Issue, 30(4) European Journal of International Law (2019), erscheint 2020 (mit Tomer Broude).
Ökonomische Analyse und Rechtsanwendung, in: Michael Lang et al. (Hrsg), Wirtschaftliche Betrachtungsweise im Recht (Wien: Linde-Verlag, erscheint 2020).
Economic Analysis of International Law. In: Rossana Deplano/Nicholas Tsagourias (Hrsg.), Research Methods in International Law: A Handbook (Cheltenham, Edward Elgar, erscheint 2020) (mit Ivana Stradner).
Framing in and Through Public International Law. In: Andrea Bianchi/Moshe Hirsch (Hrsg.), International law's invisible frames – Social cognition and knowledge production in international legal processes (Oxford: Oxford University Press, erscheint 2020) (mit Jan-Philip Elm)
Economic Analysis of International Adjudication. In: Max Planck Encyclopedia of Procedural International Law (Oxford: Oxford University Press), demnächst (mit Tomer Broude)
Buchbesprechungen/Kommentare/Kurzartikel/Varia:
Buchbesprechung: Martin Held/Hans G. Nutzinger (Hrsg.), Institutionen prägen Menschen: Bausteine zu einer allgemeinen Institutionenökonomik (Frankfurt/New York: Campus, 1999). In: 53 Kyklos (2000), S. 404-406.
Kommentar zu Ulrich Körtner: Zieldefinitionen im Gesundheitswesen. In: Detlef Aufderheide/Martin Dabrowski (Hrsg.), Gesundheit - Ethik - Ökonomik. Wirtschaftsethische und moralökonomische Perspektiven des Gesundheitswesens (Berlin: Duncker&Humblot, 2001), S. 77- 87.
Kommentar zu Dieter Grimm: Constitutionalism beyond the Nation-State? In: Stefan Voigt/Hans-Jürgen Wagener (Hrsg.), Constitutions, Markets, and Law: Recent Experiences in Transition Economics (Cheltenham: Edward Elgar, 2002), S. 321-329.
Zusammenfassung der Diskussion der TKG-Konferenz: TKMR-Tagungsband "Das neue TKG", 5 Dezember 2002, Humboldt-Universität zu Berlin. In: TKMR (2003) 1.
Bericht zur 43. Assistierendentagung Öffentliches Recht "Recht und Integration" (Luzern, 19. bis 23. März 2003). Juristenzeitung 2003, S. 785.
Buchbesprechung: Rainer Pitschas (Hrsg.), Integrierte Finanzdienstleistungsaufsicht. Bankensystem und Bankenaufsicht vor den Herausforderungen der Europäischen Wirtschafts- und Währungsunion (Berlin: Duncker&Humblot, 2002) S. 363, In: Frankfurter Allgemeine Zeitung (FAZ), 17. November 2003.
Buchbesprechung: Steven Shavell/Louis Kaplow Fairness versus Welfare (Harvard: Harvard University Press, 2002). In: European Business Organization Law Review (2004) Heft 2, S. 419-427.
Buchbesprechung: Legal Department IMF Suppressing the Financing of Terrorism. A Handbook for Legislative Drafting (Washington: International Monetary Fund, 2003). In: ZaöRV (2004) 64(2), S. 513-514.
Kommentar zu Andrea Maurer. Rationalwahlbasierte Herrschaftstheorie: Über den Nutzen für die Staats- und Verfassungstheorie. In: 17(1) Erwägen, Wissen, Ethik (2006), S. 104-106. Kommentar zu Nils Goldschmid: Rationale Sozialpolitik: Effizienz und das Verfassungsprinzip des Sozialstaates. In: Detlef Aufderheide/Martin Dabrowski (Hrsg.) Markt und Wettbewerb in der Sozialwirtschaft (Berlin: Duncker&Humblot, 2007), S. 83-92.
Buchbesprechung: Lars Klöhn, Kapitalmarkt, Spekulation und Behavioral Finance. Eine interdisziplinäre und vergleichende Analyse zum Fluch und Segen der Spekulation und ihrer Regulierung durch Recht und Markt (Berlin: Duncker&Humblot, 2006), S. 333. In: Frankfurter Allgemeine Zeitung (FAZ), 16. Oktober 2006.
Buchbesprechung: Gerrit Fey, Banken zwischen Wettbewerb, Selbstkontrolle und staatlicher Regulierung: Eine ordnungsökonomische Analyse. In: Frankfurter Allgemeine Zeitung (FAZ), 7. Mai 2007.
The European Union and Bilateral Investment Treaties. In: Final Report of the Committee on International Law of Foreign Investment (International Law Association), S 6-7.
Ordnungsökonomik and Multi-Level Governance: Kommentar zu Razeen Sally. In: Alfred Schüller/Stefan Voigt (Hrsg.), Von der Ordnungstheorie zur Institutionenökonomik: Rückblick und Entwicklungsoptionen eines Marburger Forschungsprogramms – anlässlich des 50-jährigen Bestehens der Forschungsstelle zum Vergleich wirtschaftlicher Lenkungssysteme (Stuttgart: Lucius&Lucius, 2008), S. 139-141.
The Global Financial Crisis: Will State Emergency Measures Trigger International Investment Disputes? Columbia FDI Perspectives No. 3 (2009), Vale Columbia Center on Sustainable International Investment, Columbia University. (mit Jürgen Kurtz). Erhältlich unter: http://vcc.columbia.edu/pubs/ 
Nachdruck in: 5 Transnational Corporations Review 2009, Issue 2, S. 13-17.
Law as a Byproduct: A View from Constitutional Law, Comment on Larry Ribstein and Bruce Kobayashi. In: Horst Eidenmüller (Hrsg.), Regulatory Competition in Contract Law and Dispute Resolution (Oxford et al: Hart, Beck, Nomos, 2013), S. 68-72
Smart Flexibility Clauses in International Investment Agreements, in: Investment Treaty News, Issue 4, Volume 3, Juni 2013
Abrufbar unter: http://www.iisd.org/pdf/2013/iisd_itn_june_2013_en.pdf; http://www.iisd.org/pdf/2013/iisd_itn_june_2013_fr.pdf; http://www.iisd.org/pdf/2013/iisd_itn_june_2013_es.pdf
Manche sind gleicher: Zur politischen Korruption in Deutschland. In: HSG-Focus 3/2013
Abrufbar unter: http://www.unisg.ch/en/Wissen/HSGFocus  (Magazin der Universität St. Gallen).
Behavioral International Law and Economics, ESIL Reflection Volume 2, Issue 10 (2013)
Abrufbar unter: http://www.esil-sedi.eu/node/446.
Introductory Remarks, Panel on Regulatory Impact Assessment, Annual Conference of the European Association of Law and Economics 2013, Polish Yearbook of Law & Economics (München: C.H. Beck, 2015).
Conceptualizing the Role of Public Opinion in Compliance with International Law: A Psychological Approach: Comment, 171(1) Journal of Institutional and Theoretical Economics (JITE), S. 208-213.
Editor's Book Choices: Emerging from our Frames and Narratives: Understanding the World through Altered Eyes, 23. Dezember 2014, EJIL TALK!
Abrufbar unter: http://www.ejiltalk.org/editors-book-choices-emerging-from-our-frames-and-narrativesunderstanding-the-world-through-altered-eyes/
International Investment Law and Decentralized Targeted Sanctions: An Uneasy Relationship, Columbia FDI Perspectives No. 164
Abrufbar unter: http://ccsi.columbia.edu/files/2013/10/No-164-van-Aaken-FINAL.pdf  (general)
International Investment Law and Smart Sanctions: An Uneasy Relationship, in The Dufour Street Journal (von Studenten herausgegeben) 2014, (adaptiert gemäß der Schweizer Sanktionen) .
International Investment Law and Smart Sanctions: An Uneasy Relationship, in Bucerius Law Journal (von Studenten herausgegeben), Volume 2015, Heft 1
Abrufbar unter: http://law-journal.de/archiv/jahrgang-2015/heft-1/international-investment-law-and-targetedsanctions-an-uneasy-relationship/  (adaptiert gemäß EU Sanktionen und Deutschen Sanktionen).
Schöne neue Regulierungswelt des Nudging? In: politik&kommunikation, April 2015.
The Hague Rules on Business and Human Rights, Columbia FDI Perspectives, erscheint 2020
Multi-Media-Lehrmaterial:
Modul 1: Gesetzesfolgenabschätzung (mit Dr. Dominik Böllhoff (Kanzleramt), 2005
Modul 2: Internationale Vertragsgestaltung am Beispiel des Internationalen Investitionsschutzrechtes, 2005