Prof. Dr. rer. pol. Stefan Voigt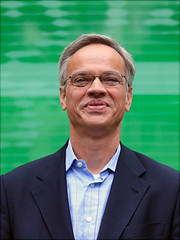 Photo: UHH/Kursun
Chair for Economic Analysis of Law
Address
Universität Hamburg
Faculty of Law
Institute of Law and Economics (IRÖ)
Johnsallee 35
20148 Hamburg
Office hours
Contact
Fax: +49 40 42838-6794
---
Secretary's office
Secretary of Prof. Dr. Georg Ringe, MJur (Oxon) & Prof. Dr. rer. pol. Stefan Voigt
Alsterterrasse 1
20354 Hamburg
Room: 242
Website
Please click here for the chair's website.
CV
Born on 19 August 1962
Stephan Voigt has been Director of the Institute of Law and Economics (IRÖ) since October 2009. He is a fellow of the CESifo Group in Munich and affiliated with the International Centre for Economic Research (ICER) in Turin. He was previously a professor at the Philipps University of Marburg, University of Kassel, and Ruhr University Bochum; a fellow at the Wissenschaftskolleg zu Berlin; a senior fellow at the Institute for Advanced Study (Krupp Kolleg) in Greifswald; and a research advisor at the Max Planck Institute of Economics in Jena.
His research focuses on the economic effects of alternative constitutional rules and the consequences of different judicial structures.
He has authored a German-language textbook on institutional economics (Institutionenökonomik, Neue Ökonomische Bibliothek (UTB), Fink Verlag: Munich, 2002; new edition: 2009), and is the editor of a 2 volume series Constitutional Political Economy released by Edward Elgar Publishing in 2003. Voigt is also co-publisher of the Review of Law and Economics and member of numerous editorial boards, including for Public Choice, Constitutional Political Economy, and the Review of Austrian Economics.