Sie sind hier:UHH > Rechtswissenschaft > Forschung > Institute, Forschungsstellen und Zentren > Institut für Recht und Ökonomik > News und Events > Aktuelle Meldungen > Hamburg Lectures in Law and Economics
Hamburg Lectures in Law and Economics
13. Oktober 2021, von Internetredaktion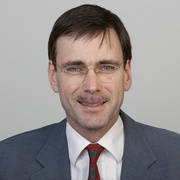 Wir freuen uns Prof. Daniel Zimmer (Universität Bonn) am kommenden Mittwoch, den 13.10.2021, um 18:15 Uhr CEST in der Hamburg Lecture in Law and Economics begrüßen zu dürfen.
In der Vorlesung wird Prof. Zimmer zum Thema "The Digital Markets Act in the light of the regulatory objectives of European competition policy " vorstellen und im anschließenden Q&A Fragen beantworten. Mehr Informationen zu dem Thema finden Sie im abstract.
Bitte melden Sie sich für die Veranstaltung formlos per Mail bei alexander.aragon.berger@ile-hamburg.de an. Sie erhalten nach Bestätigung Ihrer Anmeldung die Zugangsinformationen zur Veranstaltung auf Zoom. Eine Übersicht aller Hamburg Lectures in diesem Semester finden Sie hier.