Team
Next to the head of the Chair, Prof. Dr. Marion Albers, the team consists of the secretary, Stefanie Porath-Walsh, and several research assistants as well as student assistants.
For all matters concerning the Chair and for general information please contact Stefanie Porath-Walsh. You can send an e-mail (stefanie.porath-walsh@uni-hamburg.de), phone  +49(40)-42838-3033, or visit our office in the Rechtshaus, room A 312.
Please click on the names of the staff members for further details and contact information.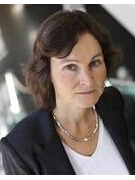 Chair for Public Law, Information and Communication Law, Health Law and Legal Theory
Rothenbaumchaussee 33
20148 Hamburg
Room: A311, Rechtshaus
Fax: +49 40 42838-2635
Office hours
by appointment (office hours)
Secretary of Prof. Dr. iur. Dipl.-Soz. Marion Albers and Prof. Dr. Johannes Caspar
Rothenbaumchaussee 33
20148 Hamburg
Room: A312, Rechtshaus
Office hours
by appointment (office hours)
Wissenschaftlicher Mitarbeiter bei Prof. Dr. Marion Albers und Betreuer der Cyber Law Clinic
Universität Hamburg
Rothenbaumchaussee 33
20148 Hamburg
Room: A310, Rechtshaus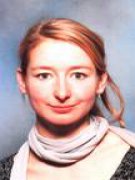 Research Fellow, Prof. Dr. Marion Albers
Rothenbaumchaussee 33
20146 Hamburg
Room: A323, Rechtshaus
Fax: +49 40 42838-2635
Office hours
by appointment (office hours)
Hannes Kraft

student assistant, Prof. Dr. Marion Albers

Universität Hamburg

Rothenbaumchaussee 33

20148 Hamburg