Get involved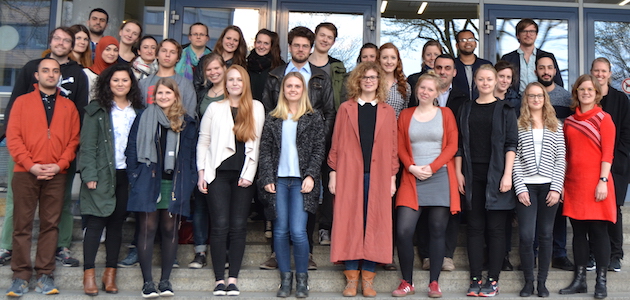 Become an RLC Hamburg advisor
The Refugee Law Clinic Hamburg is aimed in general at law students who already have a basic knowledge of public administration law and the relationship of German law to international and European law (i.e., generally in their third semester or higher). Specifically it is aimed at students specializing in European and international law.
Students must commit for an entire year. This allows us to ensure that they receive adequate training to be able to provide competent advice. Many students extend their commitment beyond the mandatory year. They work as advisors, continue their training, and remain actively involved in the Clinic. See here for details of the Clinic training.
You can find information on how to become an advisor at the Refugee Law Clinic in the News section. The RLC introductory course description is also on STiNE. The next training cycle for the Refugee Law Clinic will begin in the Winter Semester 2017/18.
We invite anyone who is interested to attend our lecture series—see the News section and our Facebook page for details.
Volunteers at the RLC Hamburg
Not everyone has the time or opportunity to complete the RLC Hamburg training program and then regularly participate in legal consultations and clinical supervision. This is particularly the case for law students who have already completed the Erstes or Zweites Staatsexamen (state examination). We welcome your active contribution!
The RLC Hamburg has a great many volunteers who wish to contribute their legal expertise without providing individual legal advice. You can join the volunteer group that runs information sessions on the asylum procedure held in preliminary reception centers at any time.
See here for more information on becoming a volunteer.
Interpreting for the RLC Hamburg.
We also offer an interpreter program for those who wish to support the RLC Hamburg as a volunteer interpreter. Interpreters must not be legal professionals. We are always delighted to hear from new potential volunteers! Why not contact us today?(rlc-team"AT"uni-hamburg.de)
Donations for the RLC Hamburg
Although our advisors work voluntarily and for free, it still costs money to organize the project. Would you like to support the RLC Hamburg with a donation? Click here to find out how.
Want to support the Refugee Law Clinic? Then send us a message.