LFT Lunchtime Workshop - Shadow Central Banking - Professor Marco Dell'Erba
21. April 2020, von Internetredaktion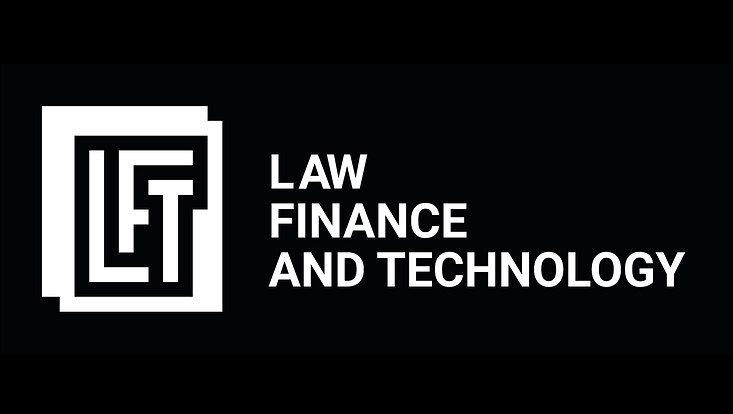 Foto: LFT
On Tuesday, April 21, 2020, Professor Marco Dell'Erba will join us to talk about "Shadow Central Banking" at the LFT Lunchtime Workshop. Our first event this semester will take place on Zoom from 12:30 to 13:30 (CEST). Participation is open to everyone. Please register by emailing lft"AT"ile-hamburg.de to receive the link/invitation to the event before its start. We will also share the link to the meeting on our profiles on Facebook and Twitter.
The event is based on one of professor Dell'Erba recent working papers. "Private entities have recently attempted to invade the realm of central banking activities. This Article identifies this activity as "Shadow Central Banking," and draws analogies with the previous emergence of "shadow banking" more generally. The "shadow banking" system emerged as a network of new and often non-regulated entities, that gradually entered the business of banks. Shadow banking's development depended on specific causes and responded to specific needs of the financial system. This transformations ultimately led to the creation of a far more complex and interconnected financial system, which ultimately collapsed amidst the Financial Crisis in 2008. The similarities between shadow banking and Shadow Central Banking are clear when analyzing the circumstances of their emergence, their pathologies, and the regulatory response. After a brief analysis of the shadow banking system, this Article focuses on the evolving roles of central banks and private initiatives, as their activities have led to the rethinking of central banking activities and the form of money in modern capitalism. This Article proposes that this disruption of traditional central banking activity stems from a new interpretation of the concept of money, one that defyies the classic dichotomy of "central bank money" vs. "commercial bank money". This Article then analyzes the main characteristics of Shadow Central Banking and identifies specific commonalities not only with the shadow banking system, but also with historical systems that pre-existed the modern central banking framework. Finally, this Article considers the systemic risks, systemic conflicts of interest and opaque corporate governance mechanisms associated with Shadow Central Banking and posits some policy considerations to address such risks."
Marco Dell'Erba is Assistant Professor of Corporate & Financial Law at the University of Zurich, where he is also a member of the Blockchain Center and the Digital Society Initiative. He is a Fellow at the Institute for Corporate Governance & Finance at New York University School of Law, and a member of the Advisory Board of the Research Network for Sustainable Finance, a research initiative involving leading academic institutions. He previously held research positions at New York University, where he was Global Fellow affiliated with NYU's Institute for Corporate Governance and Finance and the Center for Financial Institutions; at the Groningen Center for Financial European Financial Services (University of Groningen, Netherlands), teaching in the course of European law; at the Financial Regulation Laboratory of Excellence (University of Paris I Panthéon-Sorbonne, Paris), where he currently is Research Associate; the National University of Singapore (Singapore); and at the London School of Economics (UK) as a Research Assistant in the Department of law during his PhD. He practiced law in the departments of Banking & Finance and Litigation & Dispute Resolutions at Clifford Chance LLP (Rome) and as an independent consultant (Paris). Marco Dell'Erba holds a JD summa cum laude from the University of Rome La Sapienza and is a fellow of the Lamaro Pozzani University College of Excellence (Rome) where he was awarded a five year full merit-based scholarship. He obtained his LL.M in Corporation Law at the New York University School of Law, where he was Global Hauser Scholar and served as Graduate Editor in the NYU Journal of Law & Business. He holds a PhD in private law and financial regulation from the University of Paris I Panthéon-Sorbonne and a PhD in corporate and securities law from the University of Rome Tor Vergata.
More information about the LFT programme is available on our institutional website. To receive notifications for future events of the LFT programme, please subscribe to our mailing list by sending an email to lft@ile-hamburg.de. You can also follow us on Facebook and Twitter.