LFT Workshop - Algorithms and Digital Legal Services - Professor Philip Treleaven
22. April 2021, von Internetredaktion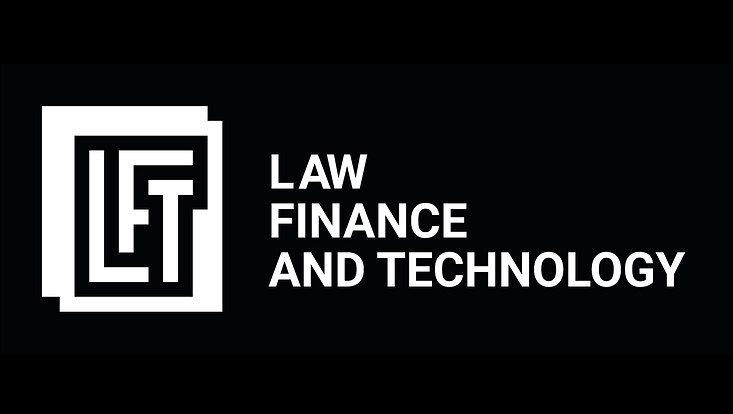 Foto: LFT
On Thursday, 22 April 2021, from 12:30 to 13:30 (CEST), Professor Philip Treleaven, University College London (UCL), will join us to debate the topic "Algorithms and Digital Legal Services". Based on the most recent Treleaven's research activity sited at the intersection of algorithms and the law, the workshop focuses on the use of artificial intelligence (AI) and data science to automate legal services, regulation, and the law. This LFT workshop will take place online via Zoom, so please do not forget to register here.  
Professor Treleaven's presentation will be organised in two parts. On the one hand, participants will be introduced to the emerging techno-economic phenomena of "digital legal services" (i.e. AI methods and data science tools to support lawyers and regulators). Popularised under the two novel conceptual frameworks of regulatory technology (RegTech) and supervisory technology (SupTech), digital legal services are proposed to revolutionise our legal systems' traditional functioning, thanks to a novel interplay between technology and the law. To note, Philip Treleaven is also credited with coining the term RegTech. On the other, Treleaven will stimulate the discussion on the future relationship between algorithms and the law by considering both the ethical and legal challenges brought about by the widespread use of algorithms in decision-making tasks in many real-life applications. In a world where humans delegate cognitive agency and decision-making to increasingly capable and autonomous algorithms, we urge to rethink our regulatory assumptions and approaches to deal with the specificities of autonomous AI-based agents to meet basic public goals (e.g. data privacy). Under this lens, Professor Treleaven will discuss about recent efforts being made in the scientific field of auditing of algorithms.
Philip Treleaven is Director of the UK Centre for Financial Computing and Data Science and Professor of Computing at UCL. Twenty-five years ago his research group development much of the early fraud detection technology and built the first insider dealing detection system for the London Stock Exchange. For the past eighteen years Prof. Treleaven's research group has developed algorithmic trading systems with many of the leading investment banks and funds, and for the past six years they have worked on automating Regulation (RegTech) and Legal Services (LawTech) with the Bank of England, UK Financial Conduct Authority and Legal firms. Current research includes the application of machine learning and data science technology to asset management, and legal technology. (Treleaven is credited with coining the term RegTech.) He has also launched nine start-ups. The UK Centre for Financial Computing and Data Science is a collaboration of UCL, Imperial College and London School of Economics and the major financial institutions and commercial organisations. The UK Centre has over 50 PhD students and 600 associated Masters students working on finance and business analytics, and is unique in placing them in banks, funds and companies to develop advanced analytics and software. The UCL is the leading UK academic centre for AI and Blockchain research, and spun out DeepMind to Google for €500m. The Department has recently established the UCL Centre for Artificial Intelligence.
More information about the LFT program is available on our institutional website. To receive notifications for future events, please subscribe to our mailing list here or contact us through lft"AT"ile-hamburg.de. You can also follow us on Facebook and Twitter and check our YouTube channel to watch some of our previous seminars.