Sie sind hier:UHH > Rechtswissenschaft > Forschung > Institute, Forschungsstellen und Zentren > Institut für Recht und Ökonomik > News und Events > Law, Finance, and Technology > Events > LFT Workshop - Fintech and the Innovation Trilemma - Professor Yesha Yadav
LFT Workshop - Fintech and the Innovation Trilemma - Professor Yesha Yadav
18. Februar 2021, von Internetredaktion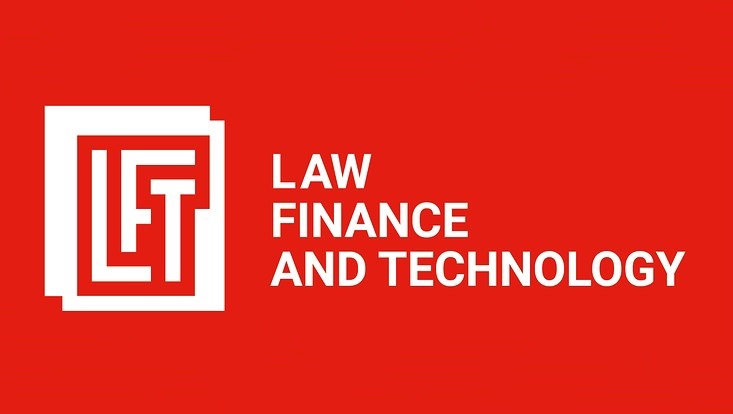 Foto: LFT
On Thursday, 18 February 2021, from 15:00 to 16:00 (CET), Professor Yesha Yadav, Vanderbilt University Law School, will join us to debate the topic "Fintech and the Innovation Trilemma." The workshop will be based on her paper with Professor Chris Brummer and will also cover her latest project on the international governance of financial systems, "FinTech and International Financial Regulation." The LFT workshop will take place online via Zoom, so please don't forget to register here.
Paper Abstract: Whether in response to robo advising, artificial intelligence, or cryptocurrencies such as Bitcoin, regulators around the world have made it a top policy priority to supervise the exponential growth of financial technology (or 'fintech") in the post-crisis era. However, applying traditional regulatory strategies to new technological ecosystems has proved conceptually difficult. Part of the challenge lies in managing the trade-offs that accompany the regulation of innovations that could, conceivably, both help and hurt consumers as well as market participants. Problems also arise from the common assumption that today's fintech is a mere continuation of the story of innovation that has shaped finance for centuries. This Article offers a new theoretical framework for understanding and regulating fintech by showing how the supervision of financial innovation is invariably bound by what can be described as a policy trilemma. Specifically, we argue that when seeking to provide clear rules, maintain market integrity, and encourage financial innovation, regulators have long been able to achieve, at best, only two out of these three goals. Moreover, today's innovations exacerbate the trade-offs historically embodied in the trilemma by breaking down financial services supply chains into discrete parts and disintermediating traditional functions using cutting edge, but untested, technologies, thereby introducing unprecedented uncertainty as to their risks and benefits. This Article seeks to catalogue the strategies taken by regulatory authorities to navigate the trilemma, and posits them as operating across a spectrum of interrelated responses. The Article then proposes supplemental administrative tools to support not only market, but also regulatory experimentation and innovation.
Yesha Yadav's research interests lie in the area of financial and securities regulation, notably with respect to the evolving response of regulatory policy to innovations in financial engineering, market microstructure and globalization. Before joining Vanderbilt's law faculty in 2011, Professor Yadav worked as legal counsel with the World Bank in its finance, private-sector development and infrastructure unit, where she specialized in financial regulation and insolvency and creditor-debtor rights. Before joining the World Bank in 2009, she practiced from 2004-08 in the London and Paris offices of Clifford Chance, in the firm's financial regulation and derivatives group. As part of her work in the area of payments regulation, she was assigned to advise the European Payments Council on the establishment of the Single Euro Payments Area, an initiative that seeks to integrate the domestic payments markets across the European Economic Area and Switzerland. Since joining Vanderbilt, Professor Yadav has served as honorary advisor to India's Financial Services Law Reform Commission and on the Atlantic Council's Task Force on Divergence and the Transatlantic Financial Reform and G-20 Agenda. She is a member of the Commodities Futures Trading Commission's Technology Advisory Committee and the Tennessee State Advisory Committee to the U.S. Commission on Civil Rights. She earned an M.A. in law and modern languages with First Class honors at the University of Cambridge, after which she earned an LL.M. at Harvard Law School, where she focused on financial and capital markets regulation, payment systems and terrorist financing. Professor Yadav was the law school's Enterprise Faculty Fellow for 2017-19. She is a Chancellor Faculty Fellow of Vanderbilt University for 2019-21. Professor Yadav teaches Securities Regulation, Corporate Bankruptcy, International Financial Regulation and Market Microstructure. She was honored in 2020 as a second-time winner of the Hall-Hartman Prize Outstanding Professor Award for excellence in teaching.
More information about the LFT program is available on our institutional website. To receive notifications for future events, please subscribe to our mailing list here or contact us through lft"AT"ile-hamburg.de. You can also follow us on Facebook and Twitter and check our YouTube channel to watch some of our previous seminars.